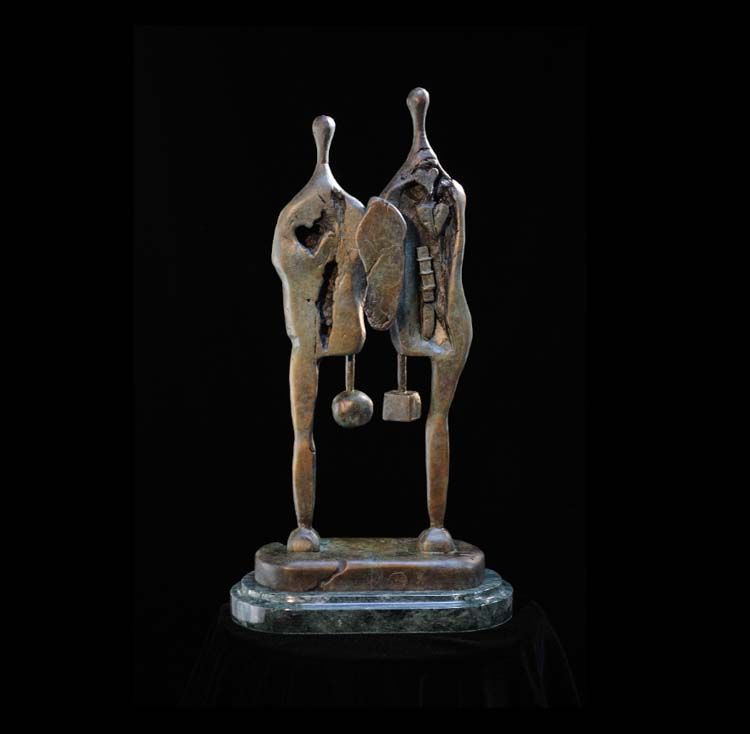 Photo Courtesy of Tony Dow Sculpture
As Wally Cleaver on "Leave it to Beaver", Tony Dow (now 67-years-old) was the epitome of the "all-American" boy. Always polite and popular, Wally acted as the connecting bridge between his parents and his younger brother Beaver, often describing the actions of one in a way the other can understand. With all the sports he excelled at and studying he did, it's impressive that he ever had time for anything else but apparently he did because he's now an accomplished abstract artist. Well, Tony Dow is the artist but people are probably still calling him Wally.
Dow's sculptures have been exhibited all over, including at the Louvre in Paris, and this weekend can be seen at the Debilzan Gallery in Laguna Beach. Over 30 of his pieces in steel, wood, and bronze will be shown and are expected to bring in several thousand dollars from art collectors. The opening reception will be held on Saturday and despite Dow's talent, many guests may show up just to spot Wally Cleaver in the flesh.