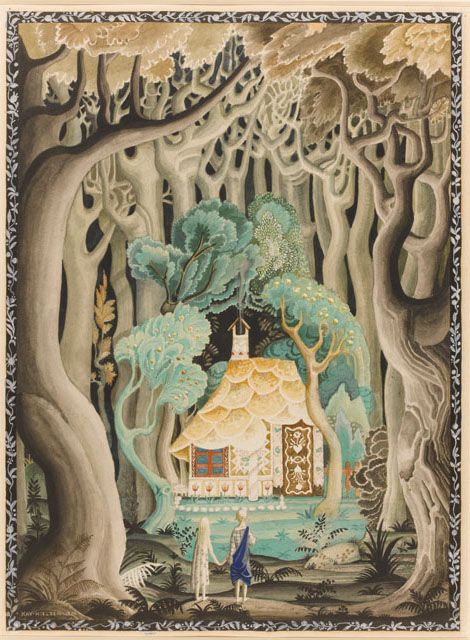 Copyright © artdaily.org
According to Art Daily,
Sotheby's
is gearing up to sell a single-owner collection of original book illustrations that is apparently the most impressive array to ever be auctioned. The auction will take place December 12, 2012 and will feature more than 100 ink and watercolor drawings from all of your most beloved books, including "Winnie-the-Pooh" and "The Tale of Peter Rabbit". From the private collection of film director Michael Winner, the sale is expected to bring in a total of £1 million (around $1,607,600).
Included in the collection is 18 pieces by Edmund Dulac, specifically illustrations from "The Arabian Nights" and a drawing from Shakespeare's "The Tempest". One of the neatest lots being sold is definitely a drawing from E.H. Shepard, which is the first drawing of Winnie-the-Pooh with Christopher Robin from A.A. Milne's 1926 book. Shepard also drew the beautiful images seen in "The Wind in the Willows" by Kenneth Grahame. Another great choice to relive your childhood comes from Beatrix Potter, who everyone knows for her book "The Tale of Peter Rabbit". The drawing being auctioned pictures a Gentleman Rabbit, sporting a tail-coat, waistcoat, and hat.
The sale also includes works from Kay Nielsen, Arthur Rackham, William Heath Robinson, and John Tenniel.