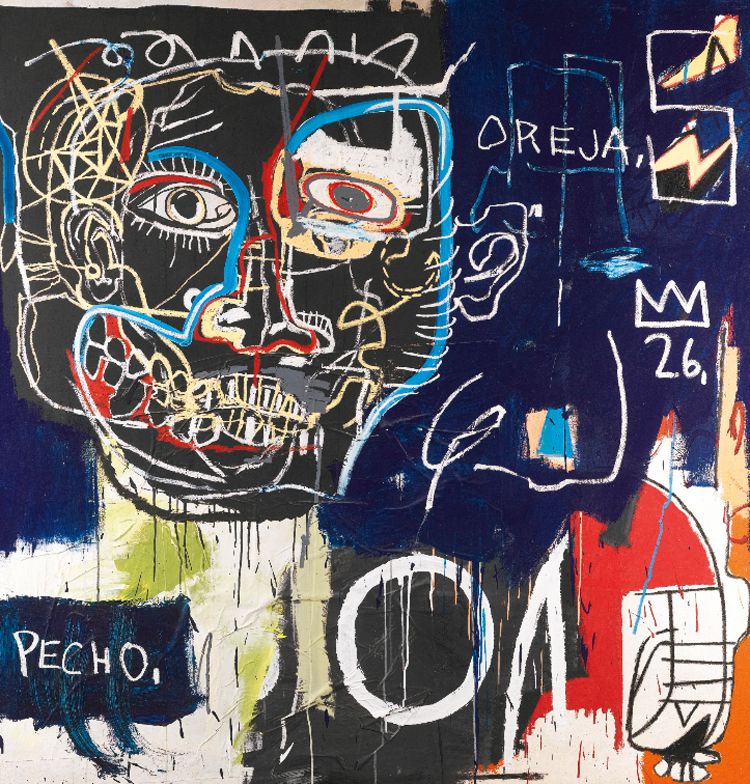 Photos Courtesy of Sothebys
Over half a billion dollars in fine art will be sold in London this month as the major auction houses stage landmark sales of contemporary, modern and impressionist art. Topping the list are multimillion-dollar works by the likes of Francis Bacon, Jean-Michel Basquiat and Germany's Gerhard Richter (the world's top selling living artist).
The most expensive work on offer is a triptych by Francis Bacon, 1980's Three Studies for a Self Portrait, which is expected to fetch up to about $24 million at Sotheby's Contemporary Art Evening Auction in London on February 12. Also set to make headlines in the Sotheby's sale is Richter's 1992 work Abstraktes Bild, estimated at up to about $15 million, and Basquiat's Untitled (Pecho/Orejo), formerly owned by superstar rockers U2, which is expected to bring in up to about $14 million. 
At Christie's Post-War and Contemporary Art evening auction in London on February 13, another of Richter's Abstraktes Bild works from 2004 is expected to top $14 million, as is Basquiat's Museum Security (Broadway Meltdown) from 1983. Meanwhile Bacon's Man in Blue IV from 1954 is estimated to fetch up to about $9.5 million.
Experts will be watching the sales closely for an indication of the contemporary art market's potential in 2013 following record sales last year (sparked by wealthy American buyers seeking solid investments prior to expected tax increases), according to observers. Andy Warhol was the biggest selling artist last year, according to the Artnet database, with over $380 million in sales, beating Pablo Picasso whose work raked in over $334 million. Richter, who is 80 years old, was in third place with nearly $299 million.