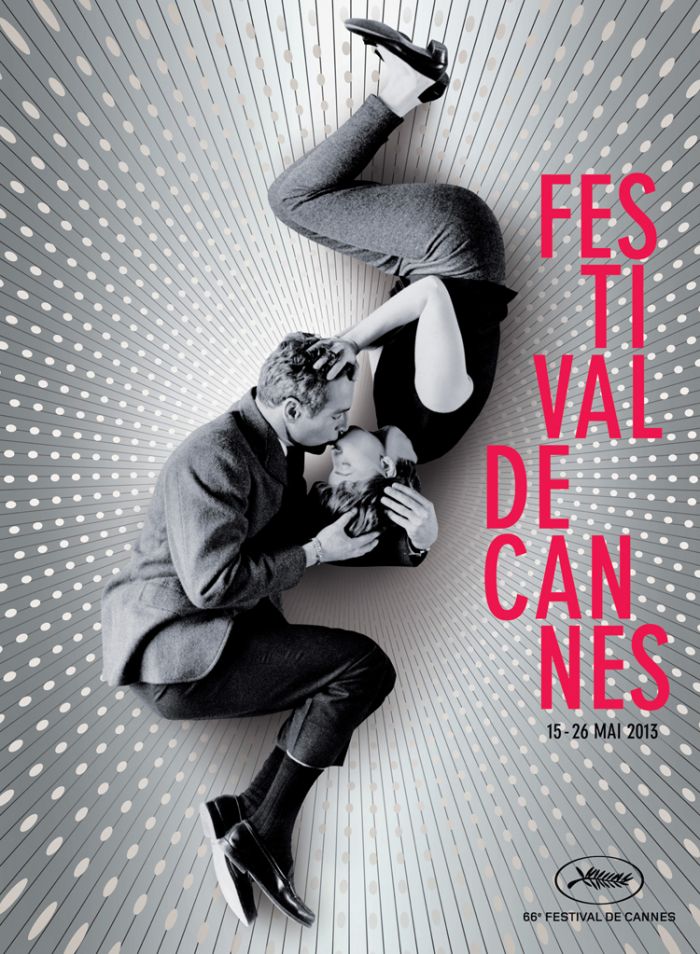 Photo Courtesy of Cannes Film Festival
The
Cannes Film Festival
is the biggest film event you could ever hope to attend, from the lineup to the parties, and is now officially underway. Year after year Cannes brings us some of the most exciting films being made by unique and interesting filmmakers. If you're lucky enough to be attending this year — or waiting at home for distribution — you're probably so wrapped up in the hype of each film that it may be hard to figure out what you really shouldn't miss. To help with the confusion, here's my list of the best and hottest films at Cannes this year.
Photo Courtesy of Wild Bunch
Only God Forgives
Director:
Nicolas Winding Refn
Stars:
Ryan Gosling
and Kristin Scott Thomas
Plot:
An American fugitive in Bangkok who uses a boxing club as a front for his drug business has his stable criminal life turned upside-down when his mom compels him to take down the person responsible for his brother's death.
Why You Should Care:
Aside from the fact that Ryan Gosling is in it — which alone will drive up interest — this crime drama marks the second collaboration between Refn and Gosling (their first being
Drive
). Judging by Refn's stellar track record (which includes 2008's
Bronson
— just see it),
Only God Forgives
promises to be a blood-soaked thrill ride that, according to the director in the film's press notes, is about "a man who wants to fight God."
Photo Courtesy of Wild Bunch
Young & Beautiful
Director:
François Ozon
Stars:
Marine Vacth
Plot:
A coming-of-age portrait of a 17-year-old girl exploring her sexuality.
Why You Should Care:
Structured in four seasons and four songs, director
François Ozon
(who has pumped out 14 films in the past 15 years) has been pretty quiet on any telling plot details. Judging by the hypnotizing trailer, which shows us the young girl entering a hotel room telling us via voiceover why she became a prostitute, this film — reflecting near perfect tone and texture — may be the sleeper hit that blows audiences away this year.
Photo Courtesy of Recorded Picture Company
Only Lovers Left Alive
Director:
Jim Jarmusch
Stars:
Tom Hiddleston,
Tilda Swinton
, Mia Waikowska and John Hurt
Plot:
A depressed underground musician, who also happens to be a vampire, is fed up with humanity and reconnects with his lover of centuries past. Their life is soon upset by the arrival of her uncontrollable little sister and their survival is put to the test.
Why You Should Care:
This film will probably split casual observers right down the middle: those who salivate over vampire stories and those who are tired of them. However, if you find yourself on the latter team, don't discount this film as a trivial vamp tale trying to cash in on the hunger left over from the dead
Twilight
franchise, because
Jim Jarmusch
(who also wrote it) doesn't do anything halfway (just look at his catalogue:
Dead Man
,
Broken Flowers
and
Coffee and Cigarettes
). Fans of his will already know that this "crypto-vampire love story" in which he teams up with Tilda Swinton (for the third time) has so much more to offer than one might think.
Photo Courtesy of HBO Films
Behind the Candelabra
Director:
Steven Soderbergh
Stars:
Matt Damon
and Michael Douglas
Plot:
Based on Scott Thorson's memoir, this film gives a personal glimpse into the life of famous pianist Liberace and his much younger lover, Thorson.
Why You Should Care:
Soderbergh may have retired from film directing but that clearly doesn't include a movie made for HBO (marking the first time an HBO film has made it into Cannes official competition). According to the director the film was initially rejected by Hollywood studios for being "too gay," hopefully meaning that Soderbergh didn't blanch at portraying the couple the way they deserve to be portrayed. Plus, it's the highly anticipated return of
Michael Douglas
who beat stage-four throat cancer in 2011.
Nebraska
Director:
Alexander Payne
Stars:
Bruce Dern and Will Forte
Plot:
An old man living in Montana and suffering from dementia continually flees from his home to go in search of sweepstakes prizes in Nebraska he's convinced he's won. When his family contemplates putting him in a nursing home, one of his sons decides to drive his dad to Nebraska to collect the supposed winnings and they end up spending some time in the town his father was born.
Why You Should Care:
Shot in black and white,
Nebraska
is an American road trip film of sorts that combines professional actors with non professionals. Exploring modern male relationships is what Payne does best (think
Sideways
but with less wine) but don't fret about the angst, this is a comedy.
Photo Courtesy of A24
The Bling Ring
Director:
Sofia Coppola
Stars:
Emma Watson, Katie Chang, Israel Broussard, Taissa Farmiga and Claire Julien
Plot:
A group of teenage friends obsessed with fame use the internet to hack into celebrities' private lives and rob their homes.
Why You Should Care:
While a lot of the press will probably center around
Emma Watson
, don't forget that Sofia Coppola (
Lost in Translation
and
Somewhere
) is behind the wheel to give it some style and substance. Based on a real group of LA teens who stole from celebs like Lindsay Lohan and Paris Hilton, Coppola is branching away from her art house comfort zone to enter a publicized world of glitz and glamour.
Photo Courtesy of CBS Films
Inside Llewyn Davis
Director:
Ethan and Joel Coen
Stars:
Carey Mulligan
,
Justin Timberlake
, Oscar Isaac
Plot:
Tells the tale of a young folk singer in 1961 New York, struggling to make it big against all odds.
Why You Should Care:
It's safe to bet that any film helmed by the Coen brothers is going to be a must-see. Plus, with their track record for launching careers (just look at Javier Bardem and Jeff Bridges) you may want to keep an eye on star Oscar Isaac.
Photo Courtesy of RabbitBandini Productions
As I Lay Dying
Director:
James Franco
Stars:
James Franco, Danny McBride, Richard Jenkins and Logan Marshall-Green
Plot:
Based on William Faulkner's 1930 classic, this film tells the story of a family on a quest to bring their deceased mother to her chosen gravesite in a nearby town.
Why You Should Care:
Whether you're a fan of
James Franco
or not, you have to admit that it took some serious guts to adapt Faulkner's novel (Franco wrote the screenplay as well) and I for one am looking forward to the outcome.
Photo Courtesy of Wild Bunch
The Immigrant
Director:
James Gray
Stars:
Joaquin Phoenix,
Marion Cotillard
, and Jeremy Renner
Plot:
Taking place in 1921, the film follows two sisters in search of the American dream, sailing from Poland to New York. Upon reaching Ellis Island, the sisters are separated and one falls prey to a wicked man who pushes her into prostitution.
Why You Should Care:
It's been five years since Gray gave us
Two Lovers
(also starring
Joaquin Phoenix
, his favorite go-to actor who also led 2007's
We Own the Night
) so I have a lot of hope in this one. Plus, Phoenix keeps a pretty low profile nowadays and while
The Master
was a bit forced at times, you'll have a hard time denying the man's talent.
Photo Courtesy of Wild Bunch
Blood Ties
Director:
Guillaume Canet
Stars:
Clive Owen
, Billy Crudup, Marion Cotillard,
Mila Kunis
, James Caan, and Zoe Saldana
Plot:
Set in 1974 New York, this thriller tells the story of two brothers: Chris has just been released from prison and Frank is a cop who hopes his brother has reformed. Frank helps Chris get on his feet, opening his home to him, but unfortunately Chris can't escape his past life of crime which threatens the delicate truce the brothers have formed.
Why You Should Care:
A remake of the 2008 French film
Les liens du sang
(which Guillaume Canet starred in),
Blood Ties
has a stellar cast mostly made up of some fierce actresses, including Canet's partner Marion Cotillard.