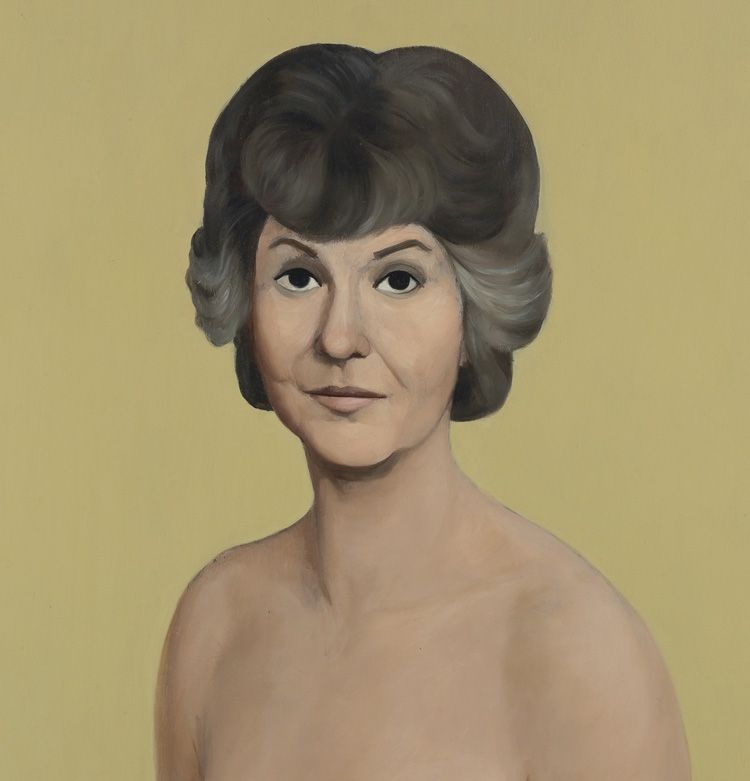 Photos Courtesy of Christie's
If you grew up on
The Golden Girls
and worshipped Bea Arthur as Dorothy Zbornak, this auction item may be for you — or it may horrify you. Christie's will be auctioning off John Currin's 1991 painting,
Bea Arthur Naked
, in their
Post-War & Contemporary Evening Sale
tonight in New York. In case the title isn't obvious enough for you, yes, she's naked. We cropped the main image for sensitive eyes but if you want to see the full picture, scroll down.
Expected to fetch anywhere from $1.8 to $2.5 million, the painting is just one of Currin's many controversial works and was painted as a part of his older women portrait series. While the collection featured many different middle-age personalities, this one of Bea Arthur has been celebrated as the best by many, including the auction house. It was apparently painted from a photograph of the actress but we have a feeling she wasn't nude in it.
The New York Times
has described Currin as "arguably the most successful and provocative painter of his generation."
Bea Arthur
died in 2009 due to cancer, having a long and beloved career to her name. She won Emmy Awards for her
Golden Girls
role, as well as her leading role in
Maude
, a sitcom from the 1970s. According to Christie's, Arthur was speculative regarding why he chose to paint her, saying, "Maybe he was attracted to the feminist movement of the 1970s. Because of
Maude
, I was the Joan of Arc of feminism." However, Currin apparently saw her more as a maternal influence than a feminist icon, having grown up watching her. "She's a genius. She's funny because she's so much smarter than everyone around her," says Currin.