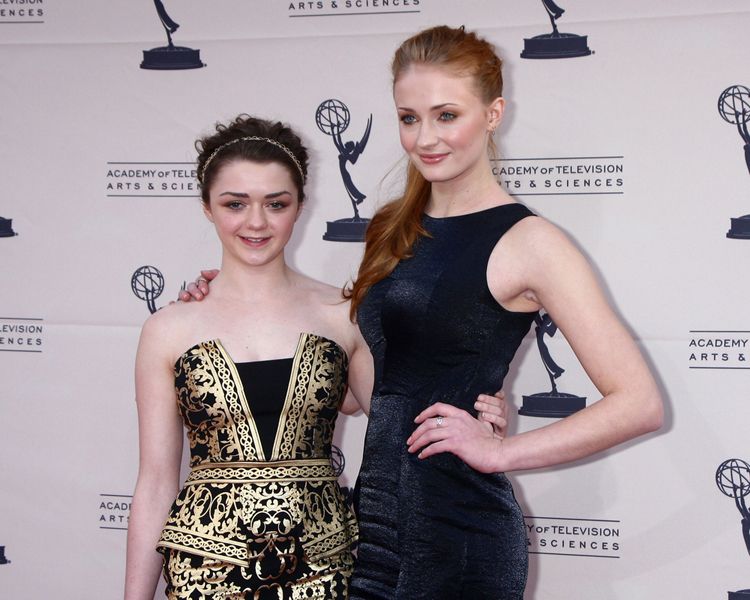 Nolan Gould
Born:
October 28, 1998 in Columbus, GA; 14-years-old
Known for his role as the dimwitted little brother in
Modern Family
,
Nolan Gould
is actually a member of Mensa with an IQ of 150. He's already graduated from High School and is planning on attending University soon.
Dakota Fanning
Born:
February 23, 1994 in Conyers, GA; 19-years-old
Dakota Fanning
began learning to read when she was two. Her breakout role was Lucy in 2001's
I Am Sam
, which got her a nomination for a Screen Actor's Guild Award — making her the youngest, at eight-years-old, to be nominated. When she won a Best Young Actor/Actress award from the Broadcast Film Critics Association for the same film, she was too short to reach the microphone and was helped out by Orlando Bloom, who held her up for her entire speech.
With a love of knitting, she has apparently knitted scarves for Tom Cruise, Robert De Niro, Oprah Winfrey, Tim Robbins, and Denzel Washington.
Fanning is studying at New York University.
Elle Fanning
Born:
April 9, 1998 in Conyers, GA; 15-years-old
Elle Fanning
started acting when she was two years old by playing a younger version of her older sister Dakota Fanning in titles like
I Am Sam
. She came into her own after starring in
Super 8
.
Though young, she has already been the face of designers
Marc Jacobs
and Rodarte.
Josh Hutcherson
Born:
October 12, 1992 in Union, KY; 20-years-old
Born in Kentucky,
Josh Hutcherson
broke big playing Peeta in
The Hunger Games
.
A very outspoken supporter of gay rights, Hutcherson has worked with Straight But Not Narrow (a group that encourages straight men to support equal rights) and recorded a video for the group. GLAAD gave him a Vanguard Award last year, which applauds those in the entertainment industry who make a difference in the fight for equal rights for LGBT people.
Quvenzhané Wallis
Born:
August 28, 2003 in Houma, LA; 9-years-old
Quvenzhané (Qua-ven-zhah-nay) Wallis
is the youngest actress to ever be nominated for the Academy Award for Best Actress, which she got for her lead role of Hushpuppy in 2012's
Beasts of the Southern Wild
, and was the first nominee to be born in the 21st century. She was also the tenth black actress to be nominated for Best Actress, joining the likes of Viola Davis, Dorothy Dandridge and Gabourey Sidibe.
From Louisiana, Wallis was only five when she beat some 4,000 other kids for the role of Hushpuppy — though she fibbed about her age to meet the six-year-old minimum age requirement.
She can next be seen in Steve McQueen's
Twelve Years a Slave
, starring opposite Michael Fassbender, Benedict Cumberbatch, and Brad Pitt. She was also cast as the iconic orphan in 2014's
Annie
adaptation.
Chloë Grace Moretz
Born:
February 10, 1997 in Atlanta, GA; 16-years-old
Chloë Grace Moretz
first got noticed in the 2005 remake of
The Amityville Horror
, which earned her a Young Artist nomination — though she wasn't actually allowed to watch the finished film because she was too young.
Known for playing mature characters marked by violence, she apparently chooses more troubled roles because they're so different from her own happy life.
She was considered for the role of Katniss in
The Hunger Games
before it went to Jennifer Lawrence.
Hailee Steinfeld
Born:
December 11, 1996 in Los Angeles, CA; 16-years-old
Los Angeles-born
Hailee Steinfeld
began acting when she was eight, but didn't make waves until her performance in 2010's
True Grit
. Chosen from 15,000 actresses, her role as Mattie Ross garnered her a Best Supporting Actress Academy Award nomination.
She will next be seen playing Juliet Capulet in an upcoming adaptation of
Romeo and Juliet
Maisie Williams
Born:
April 15, 1997 in England, UK; 16-years-old
Maisie Williams
has quickly become a
Game of Thrones
fan-favorite for her character of Arya Stark, the young girl who has gone from innocence to bloodshed — making her the first child actor in a show who is seen kill another character.
The English actress has been dancing for years and excels at various styles, from freestyle and tap to ballet and pointe.
Ezra Miller
Born:
September 30, 1992 in Wyckoff, NJ; 20-years-old
Raised in New Jersey,
Ezra Miller
is best known for starring in 2012's
The Perks of Being a Wallflower
. He began training as an opera singer when he was six to battle a severe stutter he had, eventually leading him to perform with the Metropolitan Opera.
Ezra is the drummer and singer in Sons of an Illustrious Father, a New York-based band that blends folk, blues, country, and early gospel with a punk drive.
Earlier this year Miller headed to the North Pole with a team from Greenpeace to oppose Arctic development (most notably that of oil and gas).
Sophie Turner
Born:
February 21, 1996 in Northampton, UK; 17-years-old
English actress
Sophie Turner
is best known for playing Sansa Stark in
Game of Thrones
, which has earned her a Young Artist Award nomination, and was her very first acting job.
After the first season of the show ended, Turner adopted the dog that played Sansa's direwolf Lady.
Kodi Smit-McPhee
Born:
June 13, 1996 in Adelaide, Australia; 16-years-old
The Australian-born actor is best known for his performance in 2009's
The Road
, where he played the unnamed son of Viggo Mortensen's character. The role won him a Best Young Actor nomination from the Broadcast Film Critics Association.
Kodi Smit-McPhee
won a Critic's Choice Award for Best Young Actor for his character in 2010's
Let Me In
.
He's playing Benvolio in
Romeo and Juliet
alongside Hailee Steinfeld.
Saoirse Ronan
Born:
April 12, 1994 in New York City, NY; 19-years-old
Irish-American actress
Saoirse Ronan
(pronounced Seer-sha by the Irish, though she pronounces it Sir-sha when in North America) rose to fame in 2007 when she played young Briony Tallis in
Atonement
. She earned nominations for a BAFTA, a Golden Globe, and an Academy Award (ranking her among the youngest to ever be nominated) for Best Supporting Actress.
Peter Jackson offered her the lead in his adaptation of
The Lovely Bones
without ever having met her, basing his choice on the audition tape she sent from Ireland.
TIME Magazine
ranked her work in the movie as the third greatest female performance of 2009, putting her above Meryl Streep.
With many upcoming jobs, one of her most anticipated is in Wes Anderson's
The Grand Budapest Hotel
.