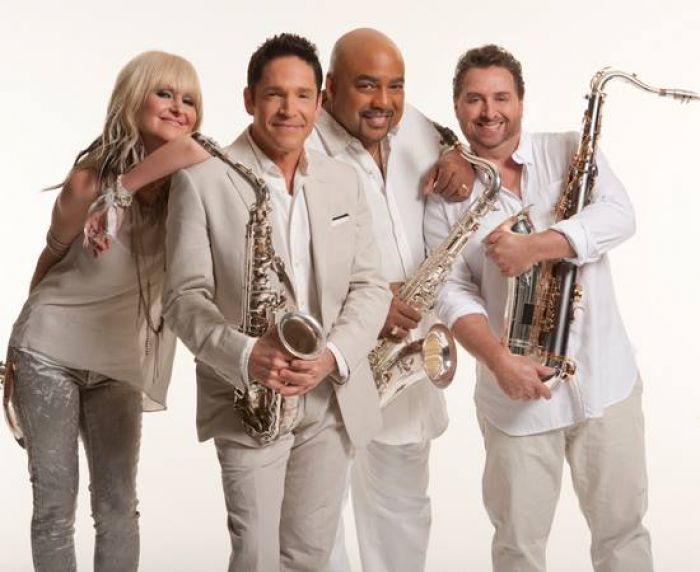 Courtesy of Concord Jazz
Dave Koz is bringing saxy back. The Grammy®-nominated saxophonist is everywhere this summer, taking his smooth jazz sounds on the road, across the seas and to the top of the charts.
His sixth album -- Dave Koz and Friends Summer Horns (Concord Records) – debuted at #1 on Billboard's Contemporary Jazz Album chart, propelled by the #1 lead single "Got to Get You into My Life," marking Koz's sixth album to hit the top of the charts.

Evoking the spirit of classic 1960's and 1970's pop, rock and soul hits that spotlighted saxophone arrangements, Summer Horns features four acclaimed musicians, Koz, Gerald Albright, Richard Elliot and Mindi Abair on the instrument. The four turn up the heat on songs made famous by artists like Sly & the Family Stone ("Hot Fun In The Summertime"), Tower of Power ("So Very Hard To Go"), Earth, Wind & Fire ("Reasons"), Chicago ("25 Or 6 To 4"), Stevie Wonder ("You Haven't Done Nothin'"), Herb Alpert ("Rise") and others.
Koz, Albright, Elliot and Abair -- who each typically headline their own individual tours -- are on the road together this summer for their first-and-only Summer Horns tour.
"I've always been fascinated with that [horn] sound," says Koz, a Southern California native and eight-time Grammy® Award nominee. "The first album I ever bought was Tower of Power's Back To Oakland. I feel like we're entering another golden age, with horns prominently featured on hits by artists like Macklemore & Ryan Lewis, Passion Pit and Capital Cities. Now is a fitting time to pay homage to those who came before."
In addition to the front line of saxophones, Summer Horns also includes guest appearances by trumpeter/flugelhornist Rick Braun, trombonist Brian Culbertson and vocalists Michael McDonald, Jeffrey Osborne and Jonathan Butler.
The festival includes concerts at the John Coltrane International Jazz Blues Festival in High Point, North Carolina and the legendary Hollywood Bowl in Los Angeles. The tour also includes two sold-out shows at the Thornton Winery in Temecula, and the Rodney Strong Winery in Healdsburg, California. After all, Koz, a "wino" with his own line of Koz Wines, has collaborated with Napa Valley winery Vinum Cellars.
Full a concert itinerary visit
DaveKoz.com