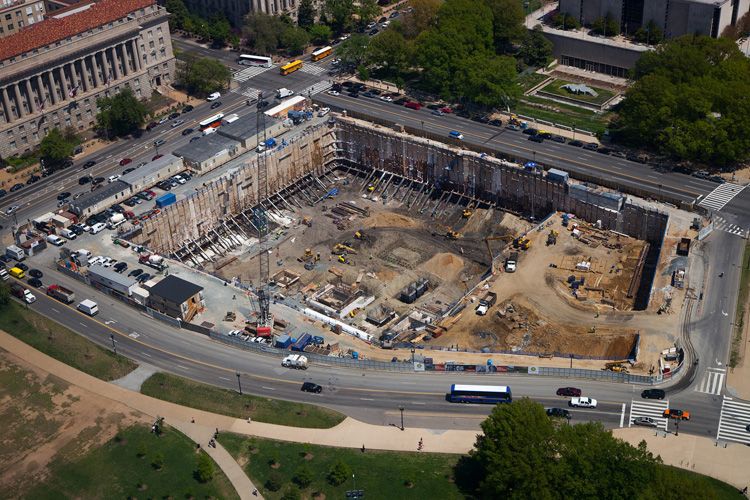 Photo Courtesy of The Smithsonian
Even though the legal proceedings surrounding the Trayvon Martin case are not entirely wrapped up, and have the potential for continuing for quite some time, there's already a discussion brewing in regards to who might ultimately want to take possession of his sweatshirt. Once the evidence is released back to the Sanford Police Department, Martin's family can collect it and decide what to do with it, but there is also a notable institution eying it for display — the Smithsonian. We all know the subject is incredibly complicated and strong opinions are flying from every direction — the most recent being rapper
T.I.'s on-air radio comment
, saying that if he was Martin's father, he would have killed George Zimmerman — but you can't deny that his death and resulting court case has made waves in our society, which seems to be why the Smithsonian is showing interest.
"It became the symbolic way to talk the Trayvon Martin case. It's rare that you get one artifact that really becomes the symbol," Lonnie Bunch, director of the
Smithsonian's National Museum of African America History and Culture
, told the
Washington Post
. "Because it's such a symbol, it would allow you to talk about race in the age of Obama."
The museum is currently under construction, but is planning on opening in 2015, giving them some time to acquire the sweatshirt. Bunch has already put together other artifacts carrying legal themes and cultural weight, including a guard tower from Louisiana's Angola State Penitentiary and the handcuffs used on Harvard professor and African American scholar Henry Louis Gates Jr. in 2009. Bunch believes that the sweatshirt gives people the opportunity to have an open discourse regarding gun and self-defense laws and race in America, making in a perfect fit for the new museum.