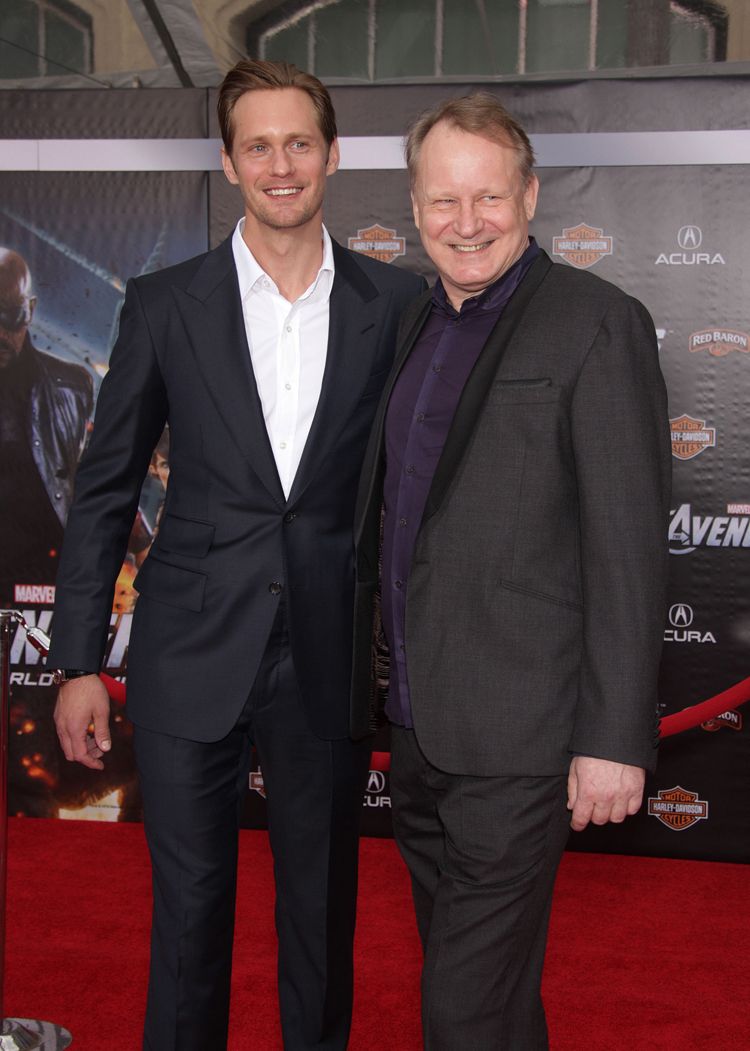 Alexander Skarsg?rd
is the most famous one in the Skarsg?rd family right now, what with his surprise
full frontal nudity
in the season finale of
True Blood
, but you shouldn't forget the rest of the talented troupe — all seven of them. First, we have Stellan, the poppa of this strange Swedish Brady Bunch. Born in 1951, he's been in everything from weird musicals ? la
Mamma Mia
to the dark corners of
The Girl With the Dragon Tattoo
. With his ex-wife My, a doctor, he has six children, some who inherited the spotlight and some who took the medical route.
Alexander, the oldest, is best known for playing Eric on
True Blood
, though he impressed in the recent film
The East
. Next comes Gustaf, born in 1980, who is also an actor and can be seen in the television series
Vikings
. In 1982 Sam was born and instead of following the acting route, took after his mother instead, becoming a doctor. One of the youngest, Bill (b. 1990) is an actor and model, known for his role in
Anna Karenina
,
Hemlock Grove
, and his modeling for H&M. Eija, the only daughter, was born in 1992 and is so far sticking with modeling — though I'm predicting she'll make the switch too. The youngest, Valter, came along in 1995 and is already acting in a web series called
Portkod 1321
.
Bill; Photo Courtesy of Netflix
Stellan actually has two more sons (Ossian and Kolbjörn) with his current wife Megan Everett, but so far they're just enjoying being kids — though judging by their siblings, that won't last long. At the rate Stellan is going, he'll be able to cast an entire film with his kids alone.