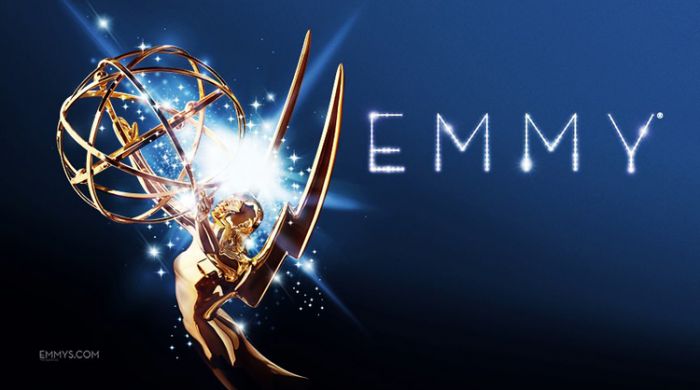 Photo Courtesy of Academy of Television Arts & Sciences
The
2013 65th Primetime Emmy Awards
are nearly here! Come Sunday night, countless actors and actresses will be sitting in Los Angeles' Nokia Theatre, vying for the same awards while you cross your fingers in hopes that your favorite will win. With too many categories to count, I've highlighted the ones most people care about (because I'm assuming the masses won't be placing bets on who will win for Stunt Coordination in a Comedy Series) and am giving you which shows and performers I personally think
should
win — regardless of what critics are saying — and which will
probably
win. Some seem obvious to me (sorry Aaron Paul, I love you but Peter Dinklage is still making television into art), while other categories are trickier (sentimentality could take Outstanding Comedy Series away from
Louie
). Regardless of whether or not you agree, or if I end up completely wrong on Sunday, it's always fun to predict. So, who do
you
think should win?
Photo Courtesy of A&E TV
Outstanding Lead Actress in a Drama Series
Vera Farmiga — Bates Motel
Michelle Dockery — Downton Abbey
Claire Danes — Homeland
Robin Wright — House of Cards
Elisabeth Moss — Mad Men
Connie Britton — Nashville
Kerry Washington — Scandal
Most likely, Claire Danes will win this one but it would be nice to see it go to Elisabeth Moss — though Vera Farmiga certainly delivered a great performance in the first season of
Bates Motel
. Considering this category is fairly lackluster in terms of standout performances, it could go many ways but Moss absolutely shone in a fairly
meh
season of
Mad Men
. Plus, no one has yet to win an Emmy for acting in
Mad Men
, so maybe this year will change that.
Photo Courtesy of AMC
Outstanding Lead Actor in a Drama Series
Bryan Cranston — Breaking Bad
Hugh Bonneville — Downton Abbey
Damian Lewis — Homeland
Kevin Spacey — House of Cards
Jon Hamm — Mad Men
Jeff Daniels — The Newsroom
I highly doubt anyone will be able to pull this award from Bryan Cranston. Not only is this the final season of
Breaking Bad
— which is plunging everyone into a fit of mourning — Cranston has never had a misstep in his performance throughout the show's duration. Though he's already won three of these, only losing last year because of Damian Lewis and
Homeland
's big sweep, his no-holds-barred portrayal of the hero-turned-villain Walter White deserves another. If anyone is going to be the surprise winner, it will be
Kevin Spacey
because…well, because he's Kevin Spacey.
Photo Courtesy of AMC
Outstanding Supporting Actress in a Drama Series
Anna Gunn — Breaking Bad
Maggie Smith — Downton Abbey
Emilia Clarke — Game of Thrones
Morena Baccarin — Homeland
Christina Hendricks — Mad Men
Christine Baranski — The Good Wife
I'd like to see Emilia Clarke win. Not only did her character Daenerys Targaryen kick some
major
butt in this season of
Game of Thrones
, she pulled off the complete transformation from a weakling to a powerful leader, making the feminist inside me roar. That said, there's a chance the award will go to Maggie Smith's Dowager Countess, but Anna Gunn will probably pull ahead for her work on
Breaking Bad
. Though many hate Skyler White, they have also been praising her tragic performance this season. Plus, if anyone can inspire that much hatred through a performance, they deserve some acting recognition. Take it Gunn, it's yours.
Photo Courtesy of HBO
Outstanding Supporting Actor in a Drama Series
Bobby Cannavale — Boardwalk Empire
Jonathan Banks — Breaking Bad
Aaron Paul — Breaking Bad
Jim Carter — Downton Abbey
Peter Dinklage — Game of Thrones
Mandy Patinkin — Homeland
Though many think
Aaron Paul
is a shoo-in, I don't see how the award can go to anyone but
Peter Dinklage
. Sure, Paul is fantastic and made Jesse Pinkman one of the two stars of the show when he was originally slated for death in season one — there's no denying that.
But
, what Dinklage has done with Tyrion Lannister has raised
Game of Thrones
into the world of art. Regardless of height, I defy you to think of another actor who could play Tyrion better.
Photo Courtesy of AMC
Outstanding Drama Series
House of Cards
Mad Men
Breaking Bad
Downton Abbey
Game of Thrones
Homeland
This one will definitely go to
Breaking Bad
, and as it should. The show has yet to win in this category, which is pretty surprising considering its constant praise and sky-high ratings, and the reasons why it
will
are obvious — it's mesmerizing and has never had a weak season. Its penultimate episode is actually airing at the same time as the Emmys, which is definitely going to put a dent in the award show's ratings.
Photo Courtesy of NBC
Outstanding Lead Actress in a Comedy Series
Tina Fey — 30 Rock
Laura Dern — Enlightened
Lena Dunhamn — Girls
Edie Falco — Nurse Jackie
Amy Poehler — Parks and Recreation
Julia Louis-Dreyfus — Veep
I miss
30 Rock
and I'm not the only one. Sentimentality and nostalgia will probably give the award to Tina Fey. However, Fey has won before, whereas her buddy
Amy Poehler
hasn't. Poehler is fantastic in
Parks
, oftentimes heartwarming, and is completely deserving of the recognition. Plus, we all know that speech would be hilarious, especially if the two went up together.
Photo Courtesy of FX
Outstanding Lead Actor in a Comedy Series
Alec Baldwin — 30 Rock
Jason Bateman — Arrested Development
Matt LeBlanc — Episodes
Don Cheadle — House of Lies
Louis C.K. — Louie
Jim Parsons — The Big Bang Theory
There are a lot of deserving names on the list but
Louis C.K.
is the obvious winner to me. Not only has he reaped nine nominations for his various projects this year, from
Louie
to his HBO comedy special
Oh My God
(which proves his undying popularity right now), the unique funnyman is truly in a category all his own.
Photo Courtesy of ABC
Outstanding Supporting Actress in a Comedy Series
Jane Krakowski — 30 Rock
Jane Lynch — Glee
Sofia Vergara — Modern Family
Julie Bowen — Modern Family
Merritt Wever — Nurse Jackie
Mayim Bialik — The Big Bang Theory
Anna Chlumsky — Veep
This is another category filled with a lot of deserving names, but I have a feeling Sofia Vergara may pull ahead. Though
Modern Family
had a lackluster season this year, Vergara has yet to win despite being nominated three times before. The upset may be Anna Chlumsky from
Veep
.
Photo Courtesy of HBO
Outstanding Supporting Actor in a Comedy Series
Adam Driver — Girls
Jesse Tyler Ferguson — Modern Family
Ed O'Neill — Modern Family
Ty Burell — Modern Family
Bill Hader — Saturday Night Live
Tony Hale — Veep
Though it's a great list, Adam Driver should get this one for his work in
Girls
. His performance of Adam Sackler is at once cringe-worthy, sympathetic, and utterly hilarious. You love Adam regardless as to whether or not you
want
to. Still, the Emmys love
Modern Family
and the show has swept this category for years and if it keeps up, the award will probably go to Ed O'Neill.
Photo Courtesy of FX
Outstanding Comedy Series
Girls
Modern Family
30 Rock
Louie
The Big Bang Theory
Veep
Though
Modern Family
has taken it for the past three years, they really don't deserve it this year —
Louie
does. However, dark comedies don't often get the recognition they deserve at the Emmys and
Louie
, while very funny, can often be incredibly introspective. Still,
Louie
continually pushes the boundaries of conventional sitcom structures in original, refreshing and daring ways. Plus, this show was perfect from the premiere episode and hasn't slowed down since.
The Emmys airs Sunday, September 22 on CBS, 8 p.m. eastern/5 p.m. pacific.