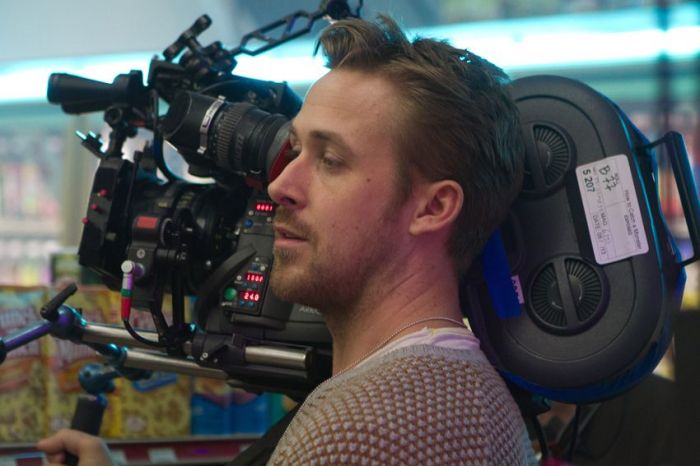 Photos Courtesy of Bold Films Productions
Ryan Gosling is always all over Cannes Film Festival, whether he's supporting Drive or Only God Forgives, but this year he's there for the very first time as a director. Lost River (which was briefly titled How to Catch a Monster) is the Oscar nominee's directorial debut (he wrote it too) and will be screened today in the prestigious Un Certain Regard category. Trying to figure out what this movie is about hasn't been easy, with only a couple leaked images and a brief once sentence synopsis to go by. But now that the movie will soon be seen, there's been a slew of images to come out and finally a teaser clip that was released yesterday!
According to the Cannes description, "Lost River weaves elements of fantasy noir and suspense into a modern day fairytale. Set against the surreal dreamscape of a vanishing city, Billy, a single mother of two, is swept into a macabre and dark fantasy underworld while her teenage son discovers a secret road leading to an underwater town. Both Billy and Bones must dive deep into the mystery if their family is to survive."
The flick stars familiar faces, like the Doctor himself Matt Smith and Gosling's girlfriend Eva Mendes — trust me, it killed me to type that. The stellar cast is rounded out with Christina Hendricks (Drive, Mad Men), Saoirse Ronan (The Grand Budapest Hotel, The Lovely Bones), and Ben Mendelsohn (The Place Beyond the Pines, The Dark Knight Rises).
"I wanted to make this film because it's a movie that I would want to see. Like many children who grew up in the 1980s, I first approached the cinema through mainstream films. I was excited to shoot this kind of story, but with the language of filmmaker that I've acquired through the years," Gosling says in the film's press notes.
The trippy teaser above shows Smith, looking like a Made in Britain skinhead, in some sort of standoff with the young son of the film. You begin hearing Smith's voice chant "Look at my muscles," becoming a strange soundtrack — which I'm sure someone has already made into a ring tone — over a series of eerie shots (like a small house burning to the ground) before the boy at the core of the film seems to accept defeat and run off. That's really all we know, and I love not knowing. In a time where most movies are given away in the trailer, having some mystery is a breath of fresh air. I can only hope that once the official trailer is released, it keeps us all guessing.
Judging by the short film clip, Gosling seems to have drawn from David Lynch for some surrealistic flair and considering his own penchant for the bizarre (as you can see in his band, Dead Man's Bones), Lost River could be Gosling's chance to join the ranks of the few actors who successfully became directors, like Ben Affleck (who's actually a better director).