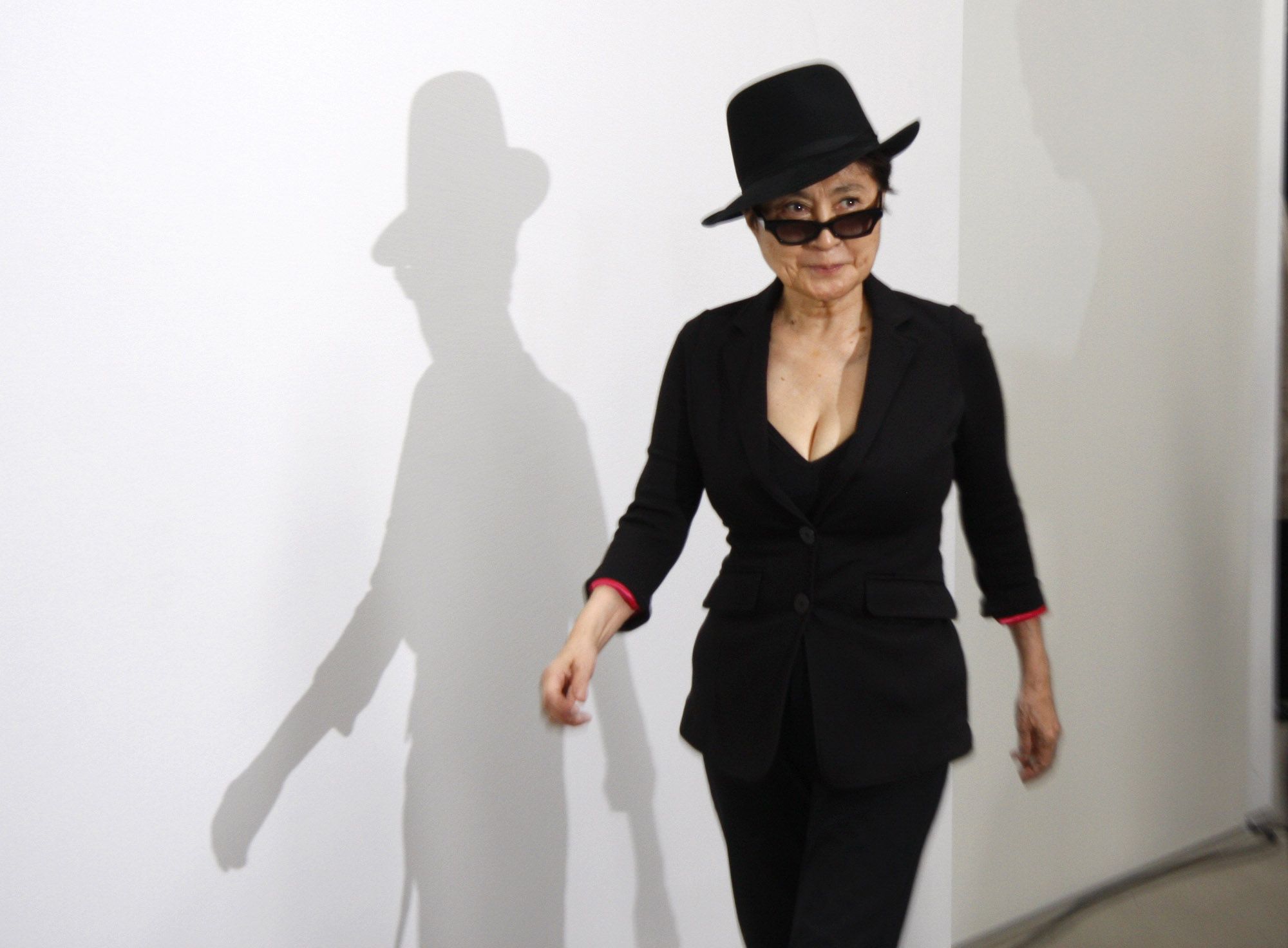 It's been 40 years since Yoko Ono made her unofficial artistic debut (which came with a catalog titled "The Museum of Modern FArt") at the New York Museum of Modern Art with her one-woman show, and come May 17, she will finally get an official exhibit. Running through September, Yoko Ono: One Woman Show, 1960-1971 will focus on what MoMA calls the "decisive decade" that led up to her showcase in 1971, and will feature some 125 of her early art pieces, works on paper, installations, performances, films, and audio recordings.
The upcoming exhibit will definitely be a lot easier to visit compared with her debut, which was strange to say the least. According to MoMA, "when visitors arrived […] there was little evidence of her work. According to a sign outside the entrance, Ono had released flies on the Museum grounds, and the public was invited to track them as they dispersed across the city." The flies were also given a spritz of her perfume so they would carry her scent.
Some of the displayed works—like Painting to Be Stepped On (1960/1961) and Bag Piece (1964)—will invite audience participation, which will please those of us who want to touch everything.