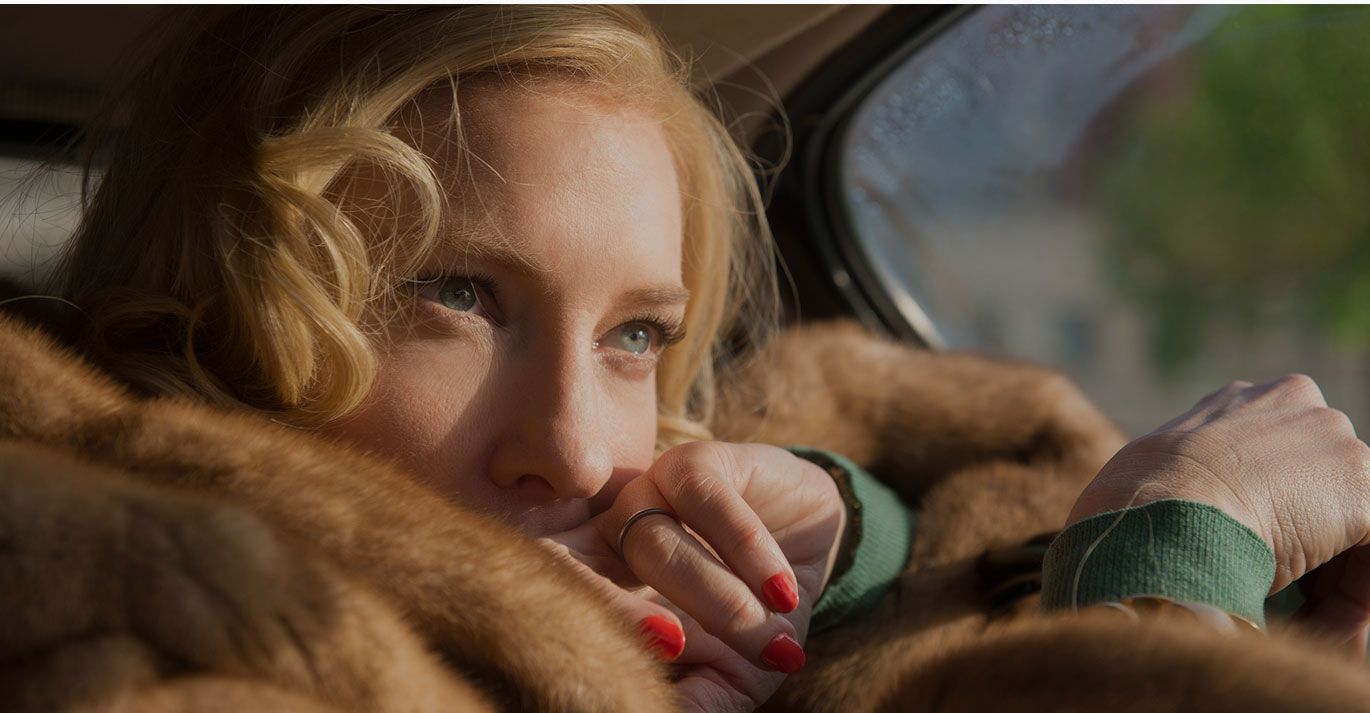 Photo Credit: The Weinstein Company
The 2016 Golden Globe nominations were finally announced today by Angela Bassett, Chloë Grace Moretz, America Ferrera and Dennis Quaid. The list of picks carry many obvious choices and a few weird surprises. It's no secret that the Hollywood Foreign Press Association picks a handful of favorite films and TV shows, and then basically nominates everyone involved in as many categories as possible. But some omissions in the film categories are definitely strange, like the exclusion of Jason Segal's performance in End of the Tour and skipping Christopher Plummer for Best Actor in Remember. And what about the visually stunning Macbeth? While the film categories are hit and miss, the TV nominations seem pretty on point, with Outlander, Game of Thrones and Narcos being among those singled out for Best TV Drama.
Photo Credit: Focus Features
Todd Haynes' Carol is the clear leader across all categories, with five nominations in total (Best Picture, Best Director, Best Actress noms for Cate Blanchett and Rooney Mara, and Best Original Score). Next comes The Revenant, Steve Jobs and The Big Short, each earning four nominations in various categories. With three nods each comes The Danish Girl, The Hateful Eight, The Martian, Room and Spotlight. It's also important to note that Leonardo DiCaprio has earned a Best Actor nom for The Revenant, which could mean he will be extended the same recognition at the Oscars, and possibly finally win.
Photo Credit: Twentieth Century Fox Film Corporation
Some of the placement choices make little sense, like The Martian being nominated for Best Picture Comedy (Matt Damon is also up for Best Actor Comedy). Sure, there are some funny moments, but a flick about a man stranded on Mars, desperately trying to survive, doesn't belong in a category next to Trainwreck and Spy. Maybe it's time for the Globes to add Best Science Fiction to their roster.
Photo Credit: STARZ
In terms of television, there are a lot of newcomers this year, including Mozart in the Jungle, Mr. Robot and Outlander. Though we're pleased that Outlander is finally getting recognized for its awesomeness, getting three nominations (Best Supporting Actor TV Drama for Tobias Menzies, Best Actress TV Drama for Caitriona Balfe and Best TV Drama), we can't understand why Sam Heughan was snubbed. If you're among the millions who were glued to the screen during Heughan and Menzies' particularly graphic scenes of sexual violence, you're probably shaking your heads too.
Photo Credit: Netflix
Aziz Ansari also scored a nom for Best Actor in a TV Comedy for his brand new Netflix series, Master of None, which was released recently. Speaking of Netflix, it comes as no surprise that they are nailing it, scoring nine nods in total (including one as a film distributer).
Photo Credit: Featureflash/Shutterstock.com
The Globes may have some major misses, but at least we know it will be worth tuning in for on January 10 since three-time host Ricky Gervais is back. Plus, maybe the Oscars will get it right.