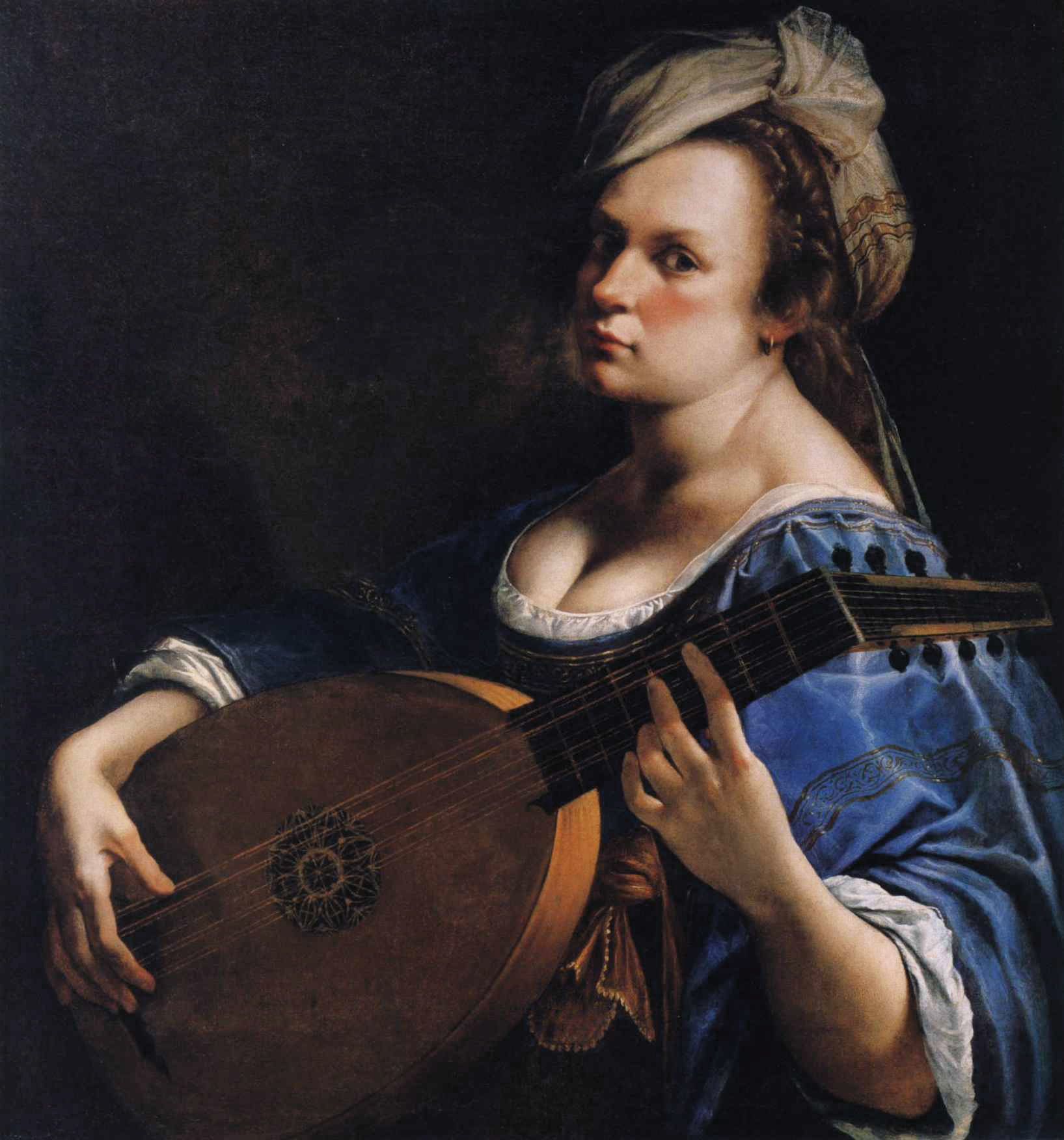 Photo Credit: Wikimedia Commons
Women have been making extraordinary art for centuries, but the visual art world has only recently fully embraced groundbreaking female artists. After toiling in the shadows, women are finally getting attention from galleries, museums and mainstream press. But that doesn't mean that those outside of the major art scene know of all the names they should. Ready for a women's art education experience? Here are five names that you need to know:
Photo Credit: Wikimedia Commons
The Original Radical: Artemisia Gentileschi
In the 17th century, women's voices were consistently stifled, meaning that the idea of a woman giving voice to her outrage over sexual violence was nearly unheard of. Enter Artemisia Gentileschi. In response to being raped by an artist during her adolescence, Gentileschi picked up her paintbrush to take revenge.
Gentileschi's most famous painting, Judith Slaying Holofernes, picks up the Biblical story in which Judith beheads the powerful Holofernes. As the symbol of all things patriarchal, Holofernes holds the place of Gentileschi's rapist, as she depicts blood spilling from his severed neck.
Photo Credit: The Guerrilla Girls
Humor and Havoc: The Guerrilla Girls
The Guerrilla Girls appeared on the art scene in the 1980s, combining visual art, performance and activism in their boundary-pushing work, and they have yet to give up their fuzzy gorilla masks. What makes the work of the Guerrilla Girls distinct is its clear activist angle.
With prints that directly challenge the masculine-centered art world using statistics, their best known works include such pieces as the poster that asks, "Do Women Have to Be Naked to Get Into the Met. Museum?" The text is accompanied by an image of a naked woman wearing a gorilla mask, viewed from behind. It goes on to inform us that fewer than five percent of the artists featured in the Metropolitan Museum's modern art sections were women at the time, though 85 percent of the featured nude bodies were female.
Photo Credit: A Common Name
Beauty on the Streets: Paige Smith
Paige Smith is a Los Angeles-based installation artist known for what she has termed "urban geodes." These small but astounding pieces fill cracks and broken bricks, as the woman-made equivalent of natural geodes built into the gaps in the city landscape.
To create her geodes, Smith finds various openings—including an empty payphone kiosk, one of her larger undertakings—with shining and sharp paper or resin spikes. LA locals love them for making the unnatural natural, and seek them out around the city.
Photo Credit: Christie's
Breaking the Bank: Louise Bourgeois
Louise Bourgeois' art looms large, not just in reputation, but in actual scale. Spider, a 1997 piece that sold at Christie's for $28M in November 2015, holds one of the highest sale prices for a female artist. Six spider pieces were created all together and since the artist died in 2010, interest in her work has increased dramatically. Though she has nowhere near the popular name recognition of someone like Georgia O'Keefe, continued pursuit of her work could make her something of a postmortem star.
Photo Credit: Joyce Scott
Woven Silence: Judith Scott
In 2014, the Brooklyn Museum's Elizabeth A. Sackler Center for Feminist Art produced a show by the skilled fiber and multimedia artist Judith Scott. Scott's work offers an unrivaled visual complexity, produced through meticulous hand weaving of string, yarn, fabric scraps and more. Some of the pieces also feature found objects, such as a shopping carts or hangers, while others seem to be bundles of fabric. Part of the wonder of Scott's art is the mystery of what is inside.
Unlike most exhibits, Scott's pieces lack full accountings of the materials used. This is because Scott, who died in 2005 and whose artistic career lasted only 17 years, had Down syndrome, was non-verbal and mostly deaf. Her artistic skills were only discovered when she was moved from a standard institutional setting for people with disabilities to the Creative Growth Art Center in Oakland, California. Life at the center was transformative for Scott, who began to speak through the woven silence of her structurally intriguing work.