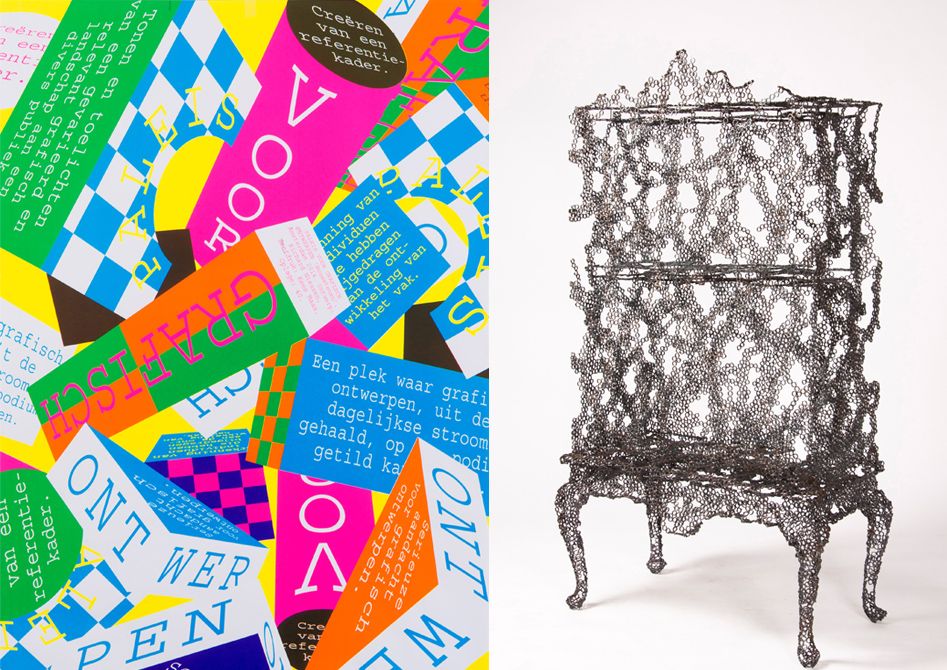 Photo Credit: Cooper Hewitt
April brings yet another full slate of art shows, fairs and exhibitions around the world. Here's a look at what's on this month's agenda:
Peter Fetterman Gallery in Santa Monica, CA has a stirring career retrospective of Brazilian photographer Sebastião Salgado's work through June 11, while over in New York, Cooper Hewitt is presenting its fifth design triennial through August 21. Called Beauty, with more than 250 works by 63 designers from around the globe, it is organized around seven themes: extravagant, intricate, ethereal, transgressive, emergent, elemental, and transformative. Also in New York, MOMA's Jackson Pollock survey runs through May 1 and has approximately 50 paintings, prints and drawings from the museum's private collection. The collection meticulously traces his transformation from late 1930s figurative work to 1950s pioneer of radical abstractions.
Photo Credit: Museum of Fine Arts Boston
Two different fashion icons have major museum retrospectives this month as well. Issey Miyake is at the National Arts Center, Tokyo through June 13, showcasing more than 45 years of work. Isaac Mizrahi's An Unruly History surveys more than 30 years of his best works in fashion, at the Jewish Museum in New York through August 7. Also in the fashion realm, Boston's Museum of Fine Arts has a fascinating show #techstyle exploring the ever-growing intersection between fashion and technology. It covers everything from 3-D printed ready-to-wear to clothes that respond to the environment and runs until July 10.
Germany's most important art fair takes place April 14-17 in Cologne. Considered the world's oldest such fair, this is the 50th anniversary of Art Cologne. It will feature more than 200 international galleries and 100 German galleries showcasing everything from painting to performance art, and an arts film festival called Film Cologne. In nearby Dusseldorf, the Museum Kunspalast has Jean Tinguely's, Super Meta Maxi from April 23 to August 14. It's one of the Swiss painter and sculptor's biggest shows to date, and features several of his wonderful, Dada-inspired kinetic sculpture machines.
Photo Credit: Pace Gallery
Pace is opening a new branch gallery in Palo Alto, and the inaugural show is a fine collection of James Turrell's light works, which he claims are neither object nor image, but indeterminate spaces that draw on astronomy, physics, architecture and theology. The reception is from 4-7 p.m. on Wednesday, April 27. The last weekend of the month from April 30-May 1, Parallax Art Fair in Venice will feature newish, up-and-coming artists such as Kelly Kimball.
On April 30 is also the biannual Street & Contemporary Art auction, hosted in Beverly Hills by Julien's Auctions. If you are looking to own a Shepard Fairey or Basquiat, this would be the place to find it. A collection of several works by enigmatic street artist Banksy are expected to fetch upwards of a half-million dollars.