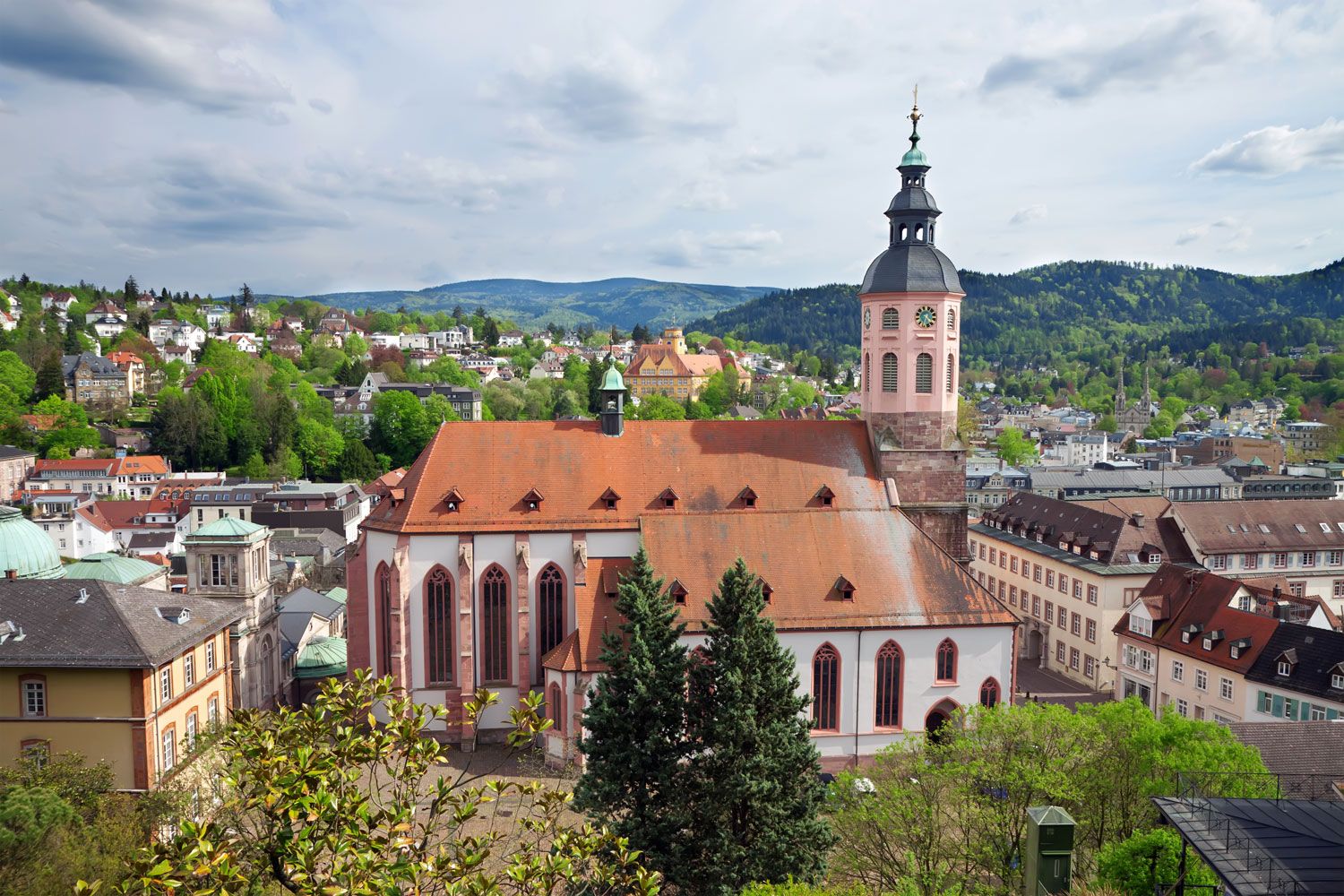 Photo Credit: Shutterstock.com
If you haven't been to Baden-Baden, you might have heard about this German town of 50,000 when Bill Clinton famously quipped "Baden-Baden is so nice they had to name it twice," during one of his visits. The former American president might have been joking, but a quick Google search on Baden-Baden's tony reputation, and it would appear like it has had two distinct lives.
This historic region has ancient roots as a spa destination during Roman times. The indulgent emperor Caracalla was a frequent visitor, using the town's twelve thermal springs to relieve himself of arthritic aches. Later on, during the prosperous Belle Époque, most of Europe would journey to the Black Forest on wellness vacations. You can still do the same today, but there's much more on offer in Baden-Baden, especially for fans of classical music.
Photo Credit: The Festival Hall
Redefining a destination is no easy task, but when The Festival Hall Baden-Baden (or Festspielhaus in German) opened in 1998, the town's transformation from a city of spa to a city of culture began. The Festival Hall's architectural blueprint is a study in old-meets-new aesthetics and currently stands as one of Baden-Baden's most dynamic structures. The Hall's structural grandeur starts at its main entrance, which was the ticket vestibule of a Neo-Renaissance railway station that closed in 1977. The beautifully-preserved drama of that space (evocative wall murals, intricate ceiling molding, and dome-shaped roofs) gives each trip to the opera or ballet or symphony an Old World sense of arrival. But it is also stunningly juxtaposed by the sharp, angular lines of the adjacent modern auditorium designed by Viennese architect Wilhelm Holzbauer.
When it finally bowed (under budget and ahead of schedule), the Festival Hall was Europe's first privately-funded opera house, and with a seating capacity of 2,500, it's also the continent's second largest. What happened since is a bit of an anomaly for an opera house; the Festival Hall quickly became one of the world's most respected and important destinations for classical music.
Photo Credit: The Festival Hall
The kind of renown the Festival Hall attained in less than 20 years usually requires decades (sometimes centuries) to achieve. Its square-shaped auditorium with legendary acoustics, designed by Karlheinz Müller, has seduced marquee names to its stage. Grammy nominated Christian Thielemann and Grammy winner Kent Nagano are just two world-famous conductors who have lead orchestras here; and celebrated soprano Anna Netrebko made her world debut in Baden-Baden in a 2009 production of an obscure Tchaikovsky opera called Jolanthe.
In March 2016, the Festival Hall staged a limited run of Wagner's Tristan and Isolde, a five-hour production that will eventually head to Manhattan as the Metropolitan Opera House's 2016 season opener. If you were in Baden-Baden then, you can gloat to New York opera aficionados that you saw it months before they could. Great acoustics lured in-demand musicians and performers to partake in ambitious productions, which in turn secured audience members from far and wide.
Photo Credit: The Festival Hall
The Festival Hall's success and legend have been instrumental to the rebranding of Baden-Baden's tourism infrastructure. These days, there are more cultural addresses to add to your itinerary. The Theater Baden-Baden also produces classical music performances, some of which lean towards the avant-garde. And arts institutions like Frieder Burda Museum and L8 Museum are often curating thoughtful exhibitions about big-name artists and creatives. And of course, you can still visit any one of the numerous baths around town to get you prepped for a night of music, which will require you to don your very best. Because, as my guide around Baden-Baden made sure to mention more than once, "This is a city of elegance."