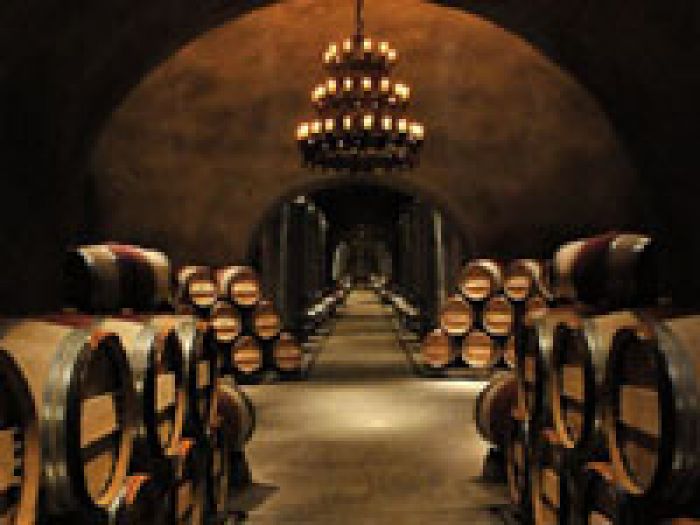 Arts & Culture:
Whether you are a oenophile or just like coffee table books, you're going to want to Into the Earth: A Wine Cave Renaissance, a hardcover book written and photographed by Daniel D'Agostini with Molly Chappellet.
Into the Earth: A Wine Cave Renaissance is a pictorial adventure taken by Daniel D'Agostini that beautifully depicts the history, charm and eco-conscious qualities of California wine caves.
In his foreword for the wine cave masterpiece, world-renowned wine expert Hugh Johnson says, "There is clearly something about caves that spurs creativity--and that marriage of talent, wine and holes in the rock has taken off in Napa Valley as nowhere else on Earth... Perhaps this remarkable book, Into the Earth, only represents the beginning."

The 240-page volume is chronologically organized by cave construction date and includes stories and images of never-before-photographed caves like Sloan Estate, exclusive underground sanctuaries like Far Niente and Schramsberg, wineries that are closed to the public like BOND, widely known estates like Beringer and Stag's Leap Wine Cellars, and dozens more.


Beneath the surface of some of the world's greatest vineyards, lies a combination of science, myth and art, creating exquisite storage spaces for some of the best wines around. The book's author has delved into the world of the caves, interviewing people involved at all levels of cave construction including cave designers, engineers, drillers and winery owners.

The caves are not only great storage areas but also artworks in themselves as well as a possible glimpse into a future, as architect Jon Lail avers says: "Caves may well become the most energy-efficient spaces available for human habitation. With the warming of the planet and other environmental changes, underground living could be in our future."

Writer-photographer Daniel D'Agostini's family was the owner of the third-oldest winery in the state--a designated California Historic Landmark--until the 1980s. His upbringing has not only given him a fascination with wine-making and caves, but also access to some of the world's most extraordinary underground spaces.

Co-author Molly Chappellet and her husband Donn established Chappellet Winery & Vineyard in 1967. Since then Chappelet has become an advocate of organic farming, a celebrated garden designer and a well-known philanthropist in the Napa Valley.


Within the book, Schramsberg's Jamie Davies eloquently describes the experience of being in a cave: "It creates an emotional sensation; it's romantic because of the shades of darkness and the cracks of light coming through and the lack of openness. What is there? What sleeps there? You're not sure where all of these passages go, and you're not sure what is going to be at the end of all of them. It stirs you."

Into the Earth: A Wine Cave Renaissance is available for $50, from Panache Partners, a luxury publishing house specializing in coffee-table books showcasing luxury lifestyle subjects, including high-end interior design, custom home building, architecture, sustainability, golf, wine, art, event planning and travel.

For JustLuxe Carly Zinderman