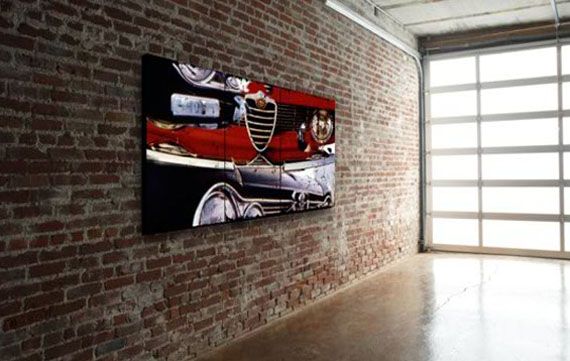 Arts & Culture:
The
Centenary Collection by Alfa Romeo
is an anthology of fine artwork that would rev up any area with its stylish pieces that embody the 100-year history of the venerable Italy-based automaker. Everything about the collection is in sync with circles the 100-year mark.
There are 100 works of art by 100 individual artists and each of the renderings is a limited-edition run of 100. The pieces run the gamut from eclectic to surrealistic to abstract to moments in time artistically depicted. The pieces capture the essence of the brand from its early years to contemporary times.
Alfa Romeo has an online gallery of seven diverse collections in all, including the Centenary and the Alphascope special editions. The art is reproduced in limited or numbered editions only. There is a collection on the cars, the company's place in racing history, vintage vehicles, and other Alfa Romeo-centric themes.