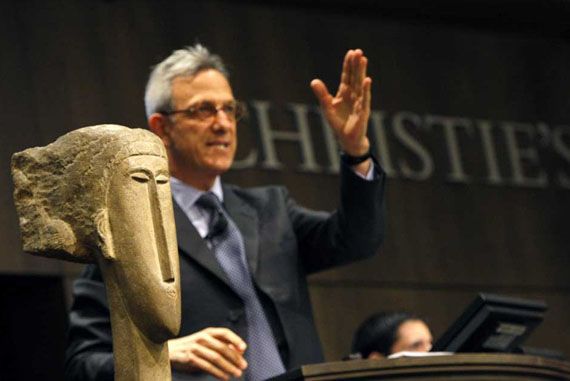 Arts & Culture
The art market is popping ever so effervescently these days, as Christie's International announced the $53-million sales price of a limestone head by sculptor Amedeo Modigliani. The amount sets a new record for
art
sold at a French auction. According to
Christies
own pre-auction projections, it was a surprise to all as the price paid for Modigliani's "Tete" was 10 times more than the auctioneers its low-end projection.
The sculpture, which has been privately owned since 1927, is a two-foot tall statue that was influenced by the work of Modigliani's mentor, Constantin Brancusi. Brancusi, a Romanian sculptor, was a leading force for modernist sculptors.

According to Bloomberg.com, it is among the last sculptures of the artist that remains in privately owned. "Tete" had been in the collection of Gaston Levy, a supermarket mogul of his day. A painting by Matisse that sold for $45.6 million in February 2009 is now the second most expensive piece of art sold at a French Auction.