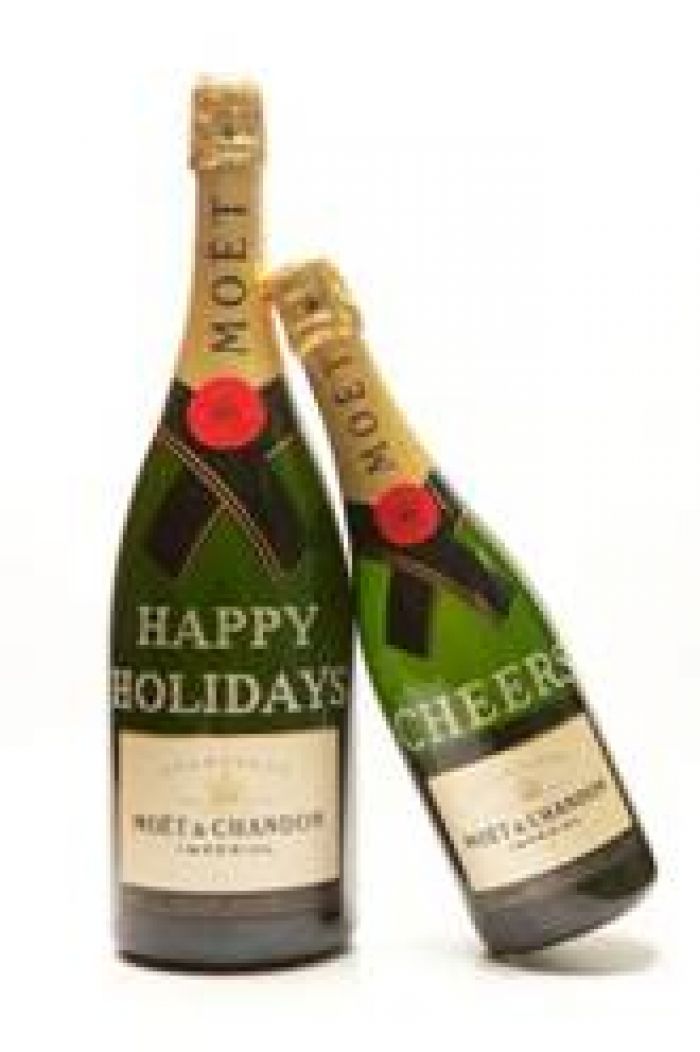 Food and Spirits:
As the world's premiere champagne house, Moët & Chandon has launched a special way to celebrate the holidays, as well as special occasions throughout the year, with MyMoet.com and special gift options.
The unique platform at MyMoet.com offers consumers a variety of choices to create the perfect gift for business, family, friends and loved ones. Personalize a bottle of Moët & Chandon Impérial with a message in genuine gold or silver Swarovski crystals to add luxury, glamour and sparkle to the holiday season.

For a really big party, start it off with the 15-liter bottle of Moet & Chandon Imperial. The supersized bottle prominently stands at approximately 3 feet tall, containing over 120 glasses worth of champagne.

To keep your champagne gift chilled at the proper temperature, The Moët Chill Box consists of a bottle of Moët & Chandon Impérial enclosed in an elegant gold container.

To celebrate the launch of MyMoet.com, Moet has partnered with Saks Fifth Avenue to highlight the custom bottles finished with in Swarovski crystals.

"MyMoet.com was created to give the classic ritual of holiday champagne gifting a modern and personalized twist," says Anne DiGiovanna, President of Moët & Chandon.