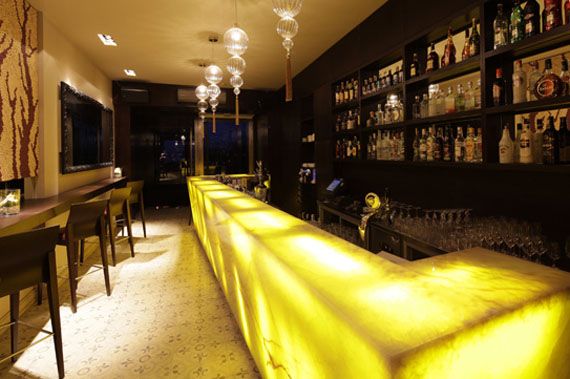 A gazillion different tones of star dust spread over seven hills, cut through by the crystal waters of the Bosphorus. The reflection of the city on the water doubles its glitter. It goes without saying:
Istanbul
is astonishingly beautiful. However, for a while now, the city has been missing one star in her skies - a Michelin star.
Mimolett
, a delightful restaurant at the heart of Istanbul, has recently hosted the Michelin Star Chef Soenil Bahadoer of De Lindehof. That enchanted Istanbul evening in spring, Murak Bozok - the partner and chef of Mimolett - together with Soenil Bahadoer, worked a magical culinary experience for a select group of guests including the Dutch Consul General Onno Kervers and his elegant wife.
This May, supported by Consulate General of The ROYAL NETHERLANDS and Kayra Wines, the incredible-duo is to head back to Mimolett's kitchen, this time, for all Mimolett guests. On May 17, an exclusive menu co-created with the concept of "Beautiful Harmony of the Dutch and the Turkish Cuisine" is set to awe Mimolett guests and promises some Indian twists in its touch (See the complete menu below).
Named after the orange colored cheese produced around the northern French city of Lille, Mimolett is a boutique Istanbul restaurant located in a centennial building. As a Michelin star candidate, the restaurant brings together refined tastes of the Mediterranean cuisine and French cooking techniques. Mimolett menus are designed around 100 percent natural, seasonal ingredients. In addition to its A La Carte menu that is revised every six weeks, the restaurant also offers degustation menus. Moreover this Istanbul jewel is sure to make your every wish some true - as long as you wish for a glass of wine. Mimolett has a wide selection of 400 prestigious wines from all around the world.
If you are missing out on what Mimolett has to offer this May, make sure to pay a visit to this temple of earthly pleasures in the hip Cihangir neighborhood of Istanbul. The restaurant is open between 7 p.m. to 11.30 p.m. everyday except for Sundays.
Beautiful Murano Chandelier at Mimolett, Istanbul
Murat Bozok & Soenil Bahadoer