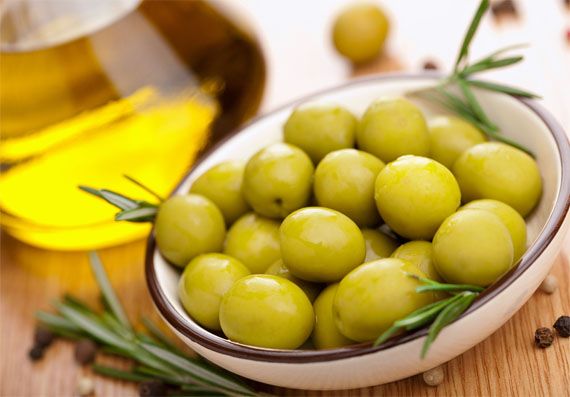 Anna Zoitas of The Artisanal Kitchen has just introduced Three Olives Olive Oil, made from 100 percent
California
olives.
A now 30-something entrepreneur, Anna grew up in New York City but spent her summers visiting her grandparents' farm in Greece, where she got closer to the source of natural foods and artisan living. "With my siblings, we used to gather fresh eggs from the chickens, feed the sheep with a milk bottle, play with the rabbits and try to stay away from the smelly hogs. I learned to cook on an outdoor fire and use farm fresh ingredients."
Anna's attraction to natural and artisanal foods has led her to create specialty brands
The Artisanal Kitchen
and Urban Tribe. The Artisanal Kitchen family of products now includes Three Olives Olive Oil, which combines three different olives for a very special flavor. "The flavor of California olive oil is more mellow, lighter and foodier than with imports, which tend to have a more peppery taste profile," says Zoitas.
The special blend of olives include:
The Fruity Arbequina
While the olive oil is produced in California, this small olive is native to Spain's Catalonia region. Soft textured and delicately flavored, it's delicious served with pasta, salads or with hors d'oeuvres.
The Fruity, Slightly Nutty Arbosana
This small, more robust olive has a fruity, slightly nutty flavor with a more pungent, peppery kick. Its high polyphenol level is believed to help reduce the risk of cancer and heart disease.
The Very Fruity & Flavorful Koroneiki
Originally from Kalamata, Greece, Koroneiki olives are very fruity, with a fabulous aroma, and help to make the olive oil exceptionally tasty.
I was privileged to receive a sample of Three Olives Olive Oil. It made me immediately want to dip bread or pita into the light blend, so that the mellowness of the olive flavor wouldn't be lost in a heavy sauce. It certainly wasn't.