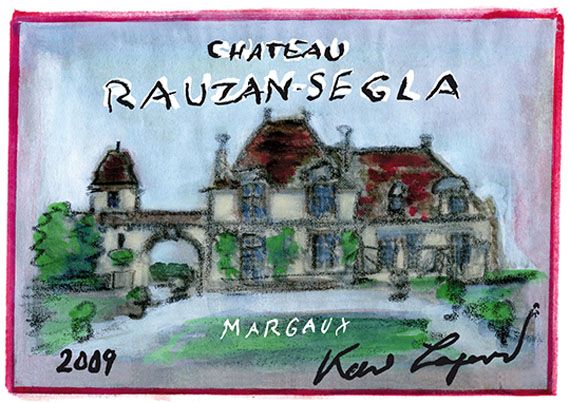 Photo Courtesy of Chanel
Chanel is of course one of the world's most legendary fashion houses. But did you know that they also have a
celebrated winery
?
Founded in 1661 by Pierre de Rauzan, Château Rauzan-Ségla, located in the heart of the Margaux appellation of France's Bordeaux region, was acquired by Chanel in 1994.
With a unique position in the luxury goods universe, and its independence as a privately held company, Chanel "endeavors to exalt the unique and precious qualities of this great vineyard with the utmost care and respect to its vines." Now to celebrate the 350th anniversary of the winery, Chanel designer
Karl Lagerfeld
has created a special label.
The Lagerfeld label adorns the new 2009 vintage, renowned for the "incomparably rich bouquet, silky intense tannins and elegant taste" that characterizes all of Château Rauzan-Ségla's Grand Cru Classé wine. Since the acquisition, Chanel has been credited with a constant improvement of the precious, storied elixir.
For the special bottling, Lagerfeld produced a drawing of the Château Rauzan-Ségla itself in his inimitable style, which of course bears his signature. The Grand Cru Classé will be offered at fine wine purveyors nationwide in March priced at $129, and is now available for pre-order.