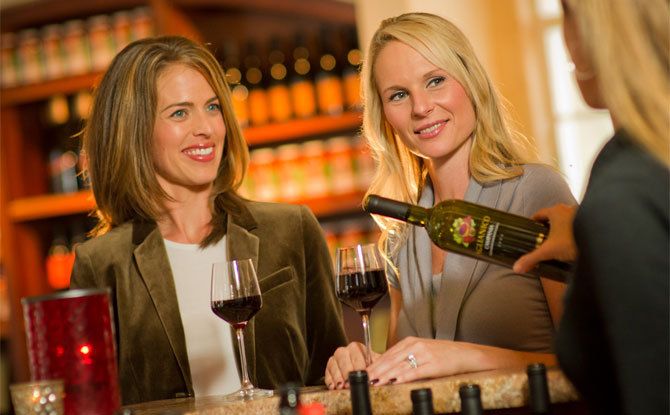 Photo Courtesy of Monterey Visitors Bureau
Even if you're not a golfer, chances are the words "Pebble Beach" conjure up 17-Mile Drive, with its windswept cypress trees, fairways of rolling greens and dramatic white sandtraps.
This area's scenery provides a stunning backdrop for one of the most prestigious gourmet bacchanals in the food universe, Pebble Beach Food & Wine. Carefully crafted by Coastal Luxury Management (and headed up by entrepreneurs David Bernahl and Robert Weakley), this event has evolved over the past five years to rival and surpass some of the world's top food and wine festivals. Their vision was and is to bring the best, brightest, most acclaimed and coveted players in the culinary and beverage world together to present the ultimate in tasting experiences.
Michael Reiss
In 2012, attendees had 70 different functions presided over by more than 75 chefs, 250 wineries and countless sommeliers to pique their palates. Perhaps the greatest thrill of Pebble Beach Food and Wine is rubbing elbows with Michelin-starred luminaries like
Thomas Keller, Jacques Pepin, Daniel Boulud
and
Christopher Kostow
, along with
Food Network
stars like
Iron Chef's Michael Simon
and
Jeff Zakarien.
These culinary rock stars are not only cooking up a storm, but they are available for chats, photos and just plain hanging out. (Photos Credit Michael Reiss)
Michael Reiss
Oh yes, and of course besides getting up close and personal, there is plenty of food and drink; every chef aims to impress and outdo the others. The real winners of this competition are the attendees who sip and savor bites familiar and foreign, ingredients comforting and exotic. The beverages range from the tete de cuvee champagnes of France to the cult wines of Napa and First Growth Bordeaux to kickin' cocktails, Belgian beer, and bottled water. Besides eating you can bid on lifestyle auction lots, learn from wine seminars, see cooking demos, and join interactive dinners where you do the cooking. 
For 2013, guests can look forward to a myriad of cool events, including cooking demonstrations with Fabio Viviani, who you may recognize from Top Chef: Season 5, and celebrity chef Guy Fieri (who will also be participating in an interactive dinner). For the wine lovers, make note of when Secrets of a Sommelier: Blind Tasting Sparkling Wines will be taking place (April 7) so you can take a stab at guessing the wines right alongside a team of Master Sommeliers.
Michael Reiss
If all this indulgence is making you guilty, fear not, a generous amount of the proceeds go to local charities.
Plan now for the next Pebble Beach Food & Wine (April 4-7, 2013), where the resounding theme will be inspired transformation. See you there!
There are countless events included in the 2013 Pebble Beach Food & Wine Festival but ticket prices generally range from $100 to $2,000.
Michael Reiss
Michael Reiss