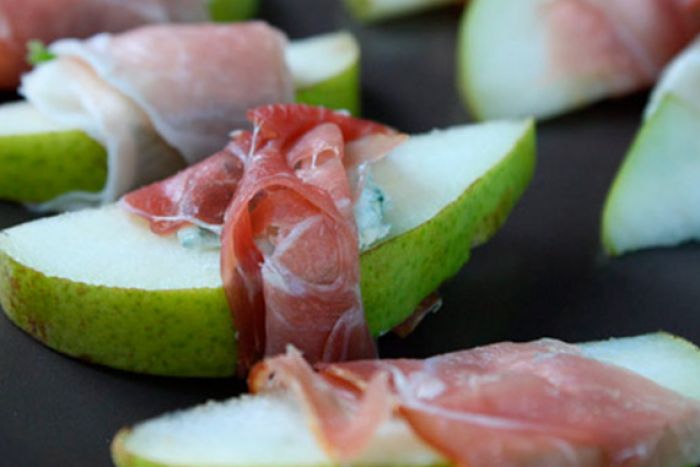 Photo Courtesy of Cellar360
This is a simple, yet elegant appetizer featuring ripe pears and thinly sliced prosciutto di Parma. It's a great way to welcome guests to a dinner party and only takes a couple minutes to complete. The vibrant colors will catch the attention of your party goers and have them thinking you were slaving in the kitchen all day.
Servings:
10
Pair With:
Pair with an aromatic white wine, like the Stags' Leap Viognier, Napa Valley
INGREDIENTS:
20 thin slices prosciutto di Parma
5 pears, ripe but firm
freshly ground pepper
DIRECTIONS:
Peel and core pears; cut into 16 slices total. Cut prosciutto slices in half and wrap one around each pear slice, leaving the tip of each pear exposed. Sprinkle with pepper and serve immediately.
Note:
Figs and honeydew melon are also perfect with prosciutto.