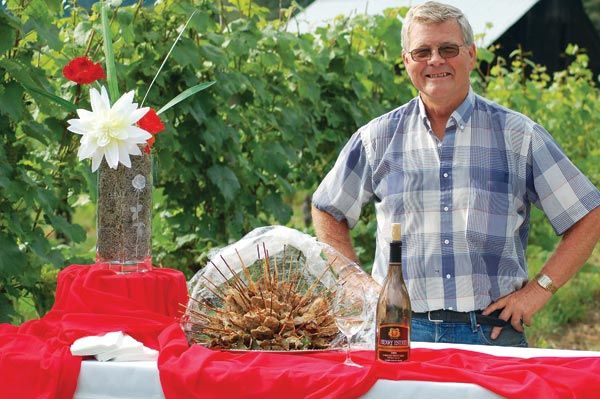 Photo Courtesy of Henry Estate Winery
Backed by a family history of farming that dates back to the 1880s, Henry Estate Winery has an excellent reputation for viticultural management and innovation. In fact, Scott Henry, a former aeronautical engineer, designed the Scott Henry Trellis System, now used in vineyards worldwide.
Today, three generations of the Henry Family operate the vineyard, located in Southern Oregon's beautiful Umpqua Valley. They grow an impressive assortment of varieties including Pinot Noir, Chardonnay, Gewürtztraminer, Müller-Tburgau, Pinot Gris, and White Riesling, yielding wines that are full of character and flavor. The wines consistently receive high ratings from Wine Spectator and Wine Enthusiast Magazine.