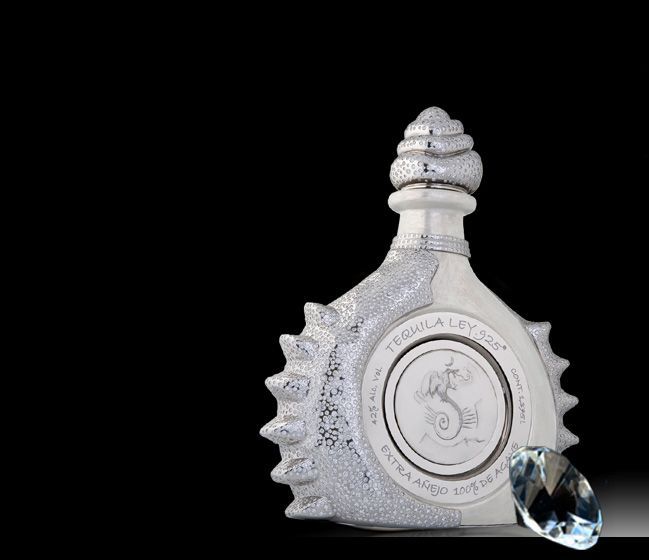 Photo Courtesy of Most Expensive Tequila
Tequila tends to have a bad rap, being known for terrible choices and even worse mornings. If you've had some experiences you'd rather forget, maybe you're just drinking the wrong kind.
"The Diamond Sterling"
definitely isn't going to be consumed without thought considering it's the most expensive bottle of tequila to ever be put on sale at $3.5 million, according to Delish.
The bottle holds 1.3 liters and was created by Tequila Ley .95. The liquor is 100% agave tequila, seven years old, and was distilled by Hacienda La Capilla. While it sounds nice, the majority of the high price tag probably has something to do with the reptilian-like bottle itself, which was crafted by Mexican artist Fernando Altamirano. Within the five-pound platinum bottle rests 4,000 diamonds, with a grand total of 328 carats. If you manage to be the lucky buyer and still find yourself with a headache in the morning, we think taking a gander at the one-of-a-kind bottle may soothe your mind.