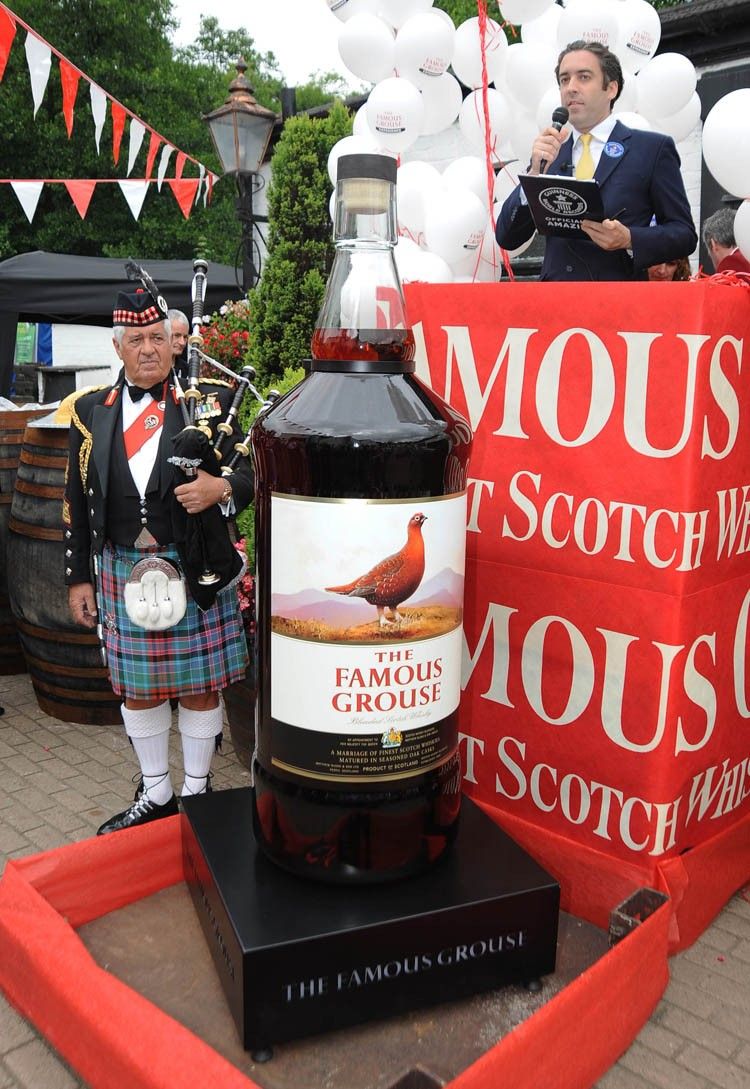 Photo Courtesy of The Famous Grouse
Most records involving whisky revolve around either the age of a specific malt or the price it has fetched at auction. But this latest bit of news takes on a larger dimension. In Scotland last week The Famous Grouse set a new world record by filling the largest bottle of whisky in the world.


Holding 200 liters (or 9,120 drams) of the premium blended scotch, the bottle - handcrafted specifically for the purpose by Bomma in the Czech Republic - stands an imposing five feet, five inches tall and will be on permanent display at The Famous Grouse Experience. The visitors center - which celebrates its tenth year - is located at the Glenturret Distillery, which also claims the crowns of both Scotland's oldest distillery and its most visited.lltitle=World's Biggest Bottle of Whisky### llcontent=The Famous Grouse is responsible for the world's biggest bottle of whisky, a new world record. Able to hold 200 liters, this bottle is definitely reserved for the heavy drinkers.