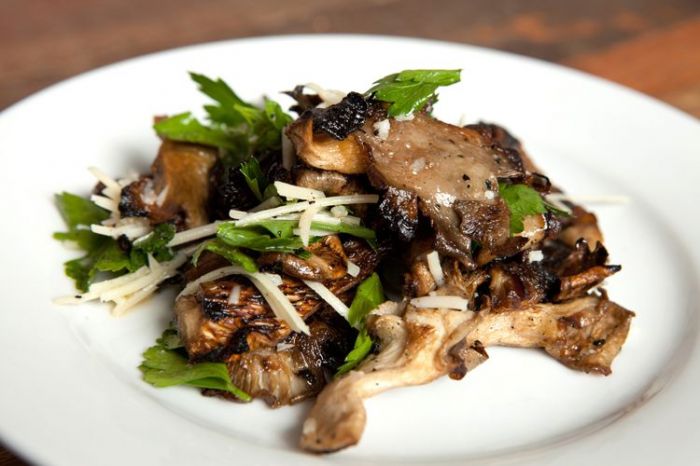 Yields:
8 as a garnish; 4 as an appetizer
Ingredients for Mushrooms:
2 lbs Mushroom Oyster
1/2 cup Oil Canola Olive Blend
1 T Spice Salt Sea Fine
1 T Herb Thyme
1/4 cup Sliced Shallots
Directions:
Marinate for one hour and grill until caramelized and crispy.
Ingredients for Dressing:
1/4 cup Oil Canola Olive Blend
1/4 cup Oil Truffle White
1/4 cup Fresh Squeezed Lemon Juice
1 T Spice Salt Sea Fine
1 t Spice Whole Pepper Black
Directions:
Combine all ingredients in a bottle and shake well.
Ingredients for Garnish:
1 Bunch Herb Parsley Italian Leaf
1/2 cup Cheese Grana Padano Grated
1 t Spice Salt Sea Fine
To Taste Spice Pepper Black Whole
Directions:
Toss warm grilled mushrooms with dressing, cheese parsley, salt and fresh cracked pepper.