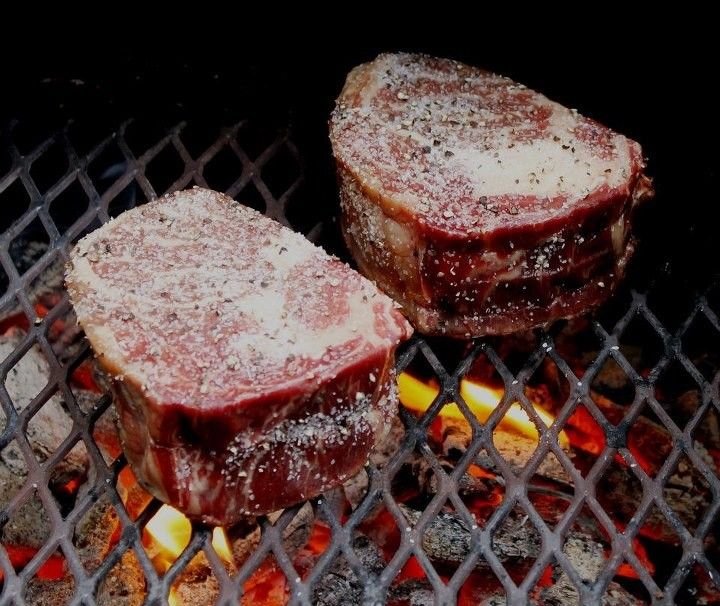 Photo Courtesy of Ted Reader
Canadian celebrity chef and barbecue king Ted Reader is no Emily Post. He can often be found at outdoor food festivals, giving hands-on demonstrations of how to properly cook a "beer can chicken," or hovering over a grill with a tomahawk steak firmly grasped in one bear-like paw. But make no mistake, Ted knows how a good host/grill-master should behave at a party, and how a guest can ensure they're invited back. As the author of 17 barbecue cookbooks and owner of more than 100 barbecues, Ted's the guru of the grilling lifestyle… so prep yourself for Labor Day's slew of backyard 'cues with party tips from the master.
When you're a guest at a BBQ party…
Don't touch the grill!
"This is the domain of the host and/or hostess, and moving in on their BBQ turf is the biggest faux pas that you can make. As a guest, you can watch but never touch. Asking questions, though, is completely acceptable."
Be respectful.
"Your hosts have enough stress throwing a party; they don't need any added aggravation. Never tell the person working the grill how to do it, or that what he or she is doing is wrong. Only offer suggestions when asked."
Bring something.
"A bottle of wine or some beer; or, if you feel up to it, even a side dish you've made. But make sure there is enough to go around. Even a jar of your favorite barbecue sauce is a great gift.
When you're hosting the BBQ Party… 
Make sure your grill is clean.
"A clean grill is a healthy grill, and it makes you look professional."
Make doubly sure you have enough fuel.
"There is nothing worse than running out of fuel while you're in the middle of cooking. If you're using propane as your fuel source, make sure you have a full tank and a backup just in case. The same goes for charcoal."
Invest in proper utensils.
"This simple tip makes you look like a pro. Rusted or dirty gear however, does the exact opposite."
Prepare recipes that are comfortable and familiar to you.
"Test new recipes on your family (they will forgive you), not your guests."