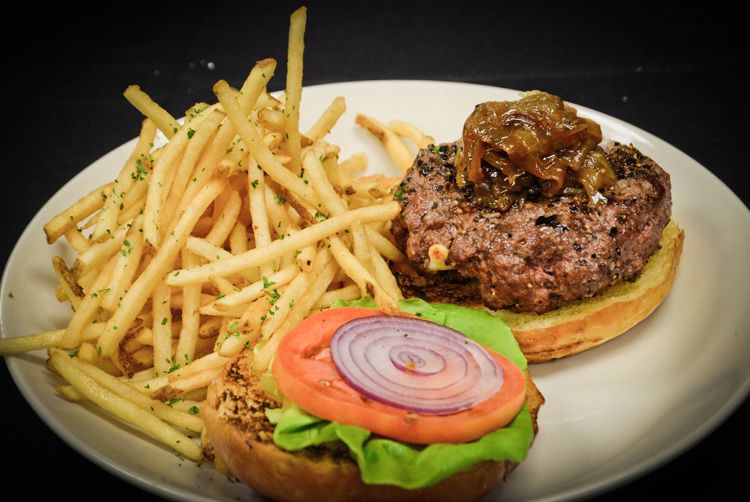 Photo Courtesy of Sullivanís Steakhouse
This seasoned recipe for Gorgonzola Stuffed Cheeseburgers is sure to please all you meat and cheese lovers. Don't forget to top it with all your favorite condiments and veggies.
The recipe was sent to us from Baltimore's
Sullivanís Steakhouse
Executive Chef, Ben Erjavec. With 19 locations all over America, Sullivan's prides themselves on serving excellent steaks and seafood, as well as hand-shaken martinis, all in an ambiance filled with live music. Part of the renowned Del Frisco's Restaurant Group, regulars love Sullivan's for dishes like the Cheesesteak Eggrolls, Crispy Shanghai Calamari, and the Chili Crusted Ribeye. They even have an award-winning wine list that has helped them win many awards from
Wine Spectator
.
Ingredients:
3 lbs Ground Beef
4T Red Onion Small Diced
3T Fresh Chopped Garlic
2T A-1 Steak Sauce
1T Cajun Seasoning
2T Worcestershire Sauce
.5 lbs Gorgonzola Cheese
Salt and Pepper as needed
Directions:
Combine all ingredients except cheese.
Season with salt and pepper.
Make 6 equal patties out of burger mix. Place 2 ounces of cheese in the middle of each patty and fold meat around the cheese to hold it together.
Allow to rest for 2 hours in the refrigerator.