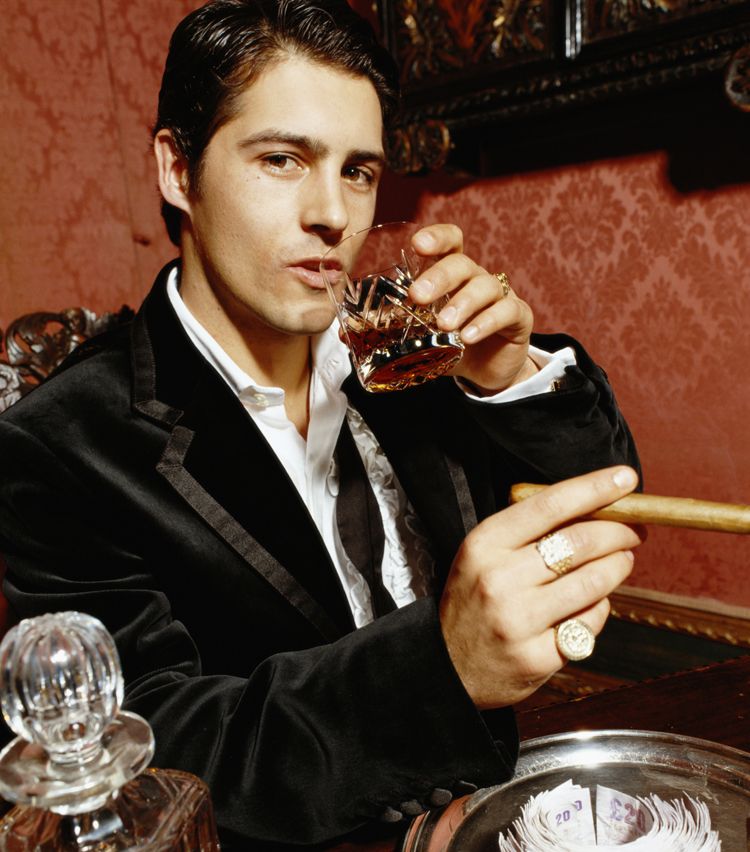 spirits
tempt your palate.
Though it began to hit shelves in mid-July, we're just now starting to get in the mood for Knob Creek Rye, a 100-proof aged rye whiskey created by Knob Creek's beloved seventh-generation distiller Fred Noe. As if the pedigree weren't enough to make this spicy but smooth spirit a necessary addition to the liquor cabinet for winter's chilly nights, the brand has partnered with of "The Chew" host and "Iron Chef America" personality, Chef Michael Symon, to create several tempting cocktail recipes with culinary pairings.
Photo Courtesy of Knob Creek

Popular New Zealand premium spirit Broken Shed Vodka continues its rollout into the United States. The vodka, which is created from natural whey, gluten-free and four-times-distilled, is actually the brainchild of two Connecticut expats who started production in a "shed" in the mountains of New Zealand.  It hit New York shelves via New York Wine & Spirits in September, and is launching in California next.

 Elsewhere in the world of vodka, Italian product Punzone Organic Vodka launched two ready-to-drink cocktail flavors in the US with a launch party in October, piggybacking on Italian Heritage Month. The vodka itself is ultra-premium, and distilled from organic Italian wheat and Alps water. The pre-mixed cocktails are Lemoncino, made with white sangria, lemon essence and Punzone Vodka; and Originale, a blend of red sangria, blood orange essence and Punzone Vodka.
Photo Courtesy of Broken Shed
If you prefer a classic dark spirit with a hint of Old Hollywood swagger, Jack Daniel's latest ultra-premium signature bottling is probably just right for you. Jack Daniel's Sinatra Select is a brand partnership between two icons. Of course, it comes in a sexy gift box and a specially designed bottle, but beyond that, the whiskey itself actually comes from special toasted "Sinatra barrels" hand-selected by the master distiller.
"The smooth, bold character of the whiskey is meant to embody the smooth, bold character of the man," croons the official press release. Presumably it's also meant to reinforce the smooth, bold character of the customer who gives it pride of place in their home liquor collection.
For the artisan product connoisseurs, New York producer Rhys & Rylee is launching two new expressions of "New World" vermouth—a tiny, super-specialized niche within the craft cocktail craze. Creator Adam Ford was inspired by the artisan vermouths of the Tour du Mont Blanc in Italy. This tastemaker product currently comes in two expression, Amberthorn and Armadillo Cake. It debuted at the Experimental Cocktail Club in Manhattan in October.
Photo Courtesy of Jack Daniels
And from niche, we move across the spectrum to a marquee-name brand: Ubiquitous hip-hopper and high-roller cognac Courvoisier has a new product this fall that seems targeted to ladies (and men who don't actually like sipping high-proof spirits but don't want to admit it. The name, Courvoisier Gold, isn't a tip-off to what's in the bottle — one might guess it's an ultra-premium expression of some sort - but it's actually a blend of Courvoisier cognac and sweet, effervescent Moscato wine. At 36-proof, this is a liqueur on the light side that's comparable to a fortified dessert wine in flavor profile and alcohol content.
Photo Courtesy of Courvoisier