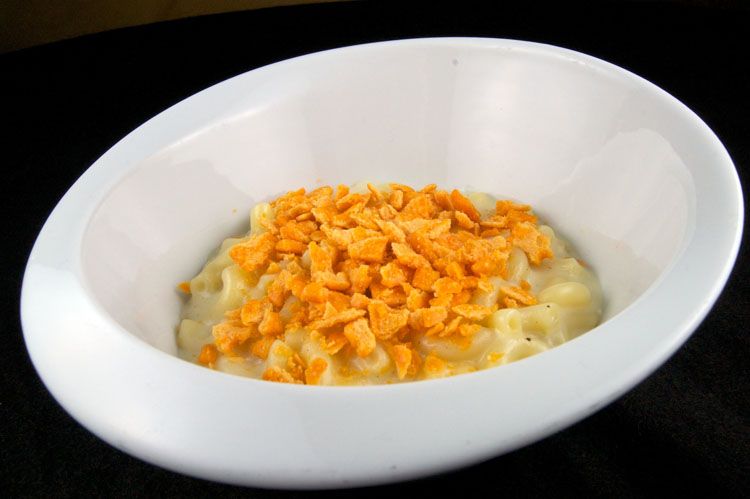 Photo Courtesy of The Handle Bar
The Mina Group, owned by renowned Chef Michael Mina, is gearing up to open a brand new restaurant in December,
The Handle Bar
. Set within the Four Seasons Resort Jackson Hole in Wyoming, this establishment is taking a different approach to gourmet cuisine than the Mina Group's previous locations, meaning The Handle Bar will feature a casual atmosphere, reinforced by a menu full of accessible comfort foods. One such dish is the White Cheddar Mac-n-Cheese, which thanks to the restaurant, you'll be able to make in your own kitchen.
Yields:
Approximately 8 4 oz portions
Ingredients:
1 cup Macaroni Noodles, blanched
2 oz Softened Butter
2 oz AP Flour
1 qt Whole Milk, warm
¬Ĺ cup Aged White Cheddar, shredded
4 oz Cheez-Its, crumbled
Salt and Pepper to taste
Directions:
Make a roux by heating softened butter in a 2 qt sauce pot. Add AP flour and mix with a wooden spoon.
When roux is light brown, slowly add warm milk, being careful not to scorch. Stir until milk is thickened.
Add cheese in stages, ensuring all cheese has melted before proceeding. Season with salt and pepper. Fold sauce into blanched macaroni.
Portion into bowls and garnish with crumbled Cheez-Its.