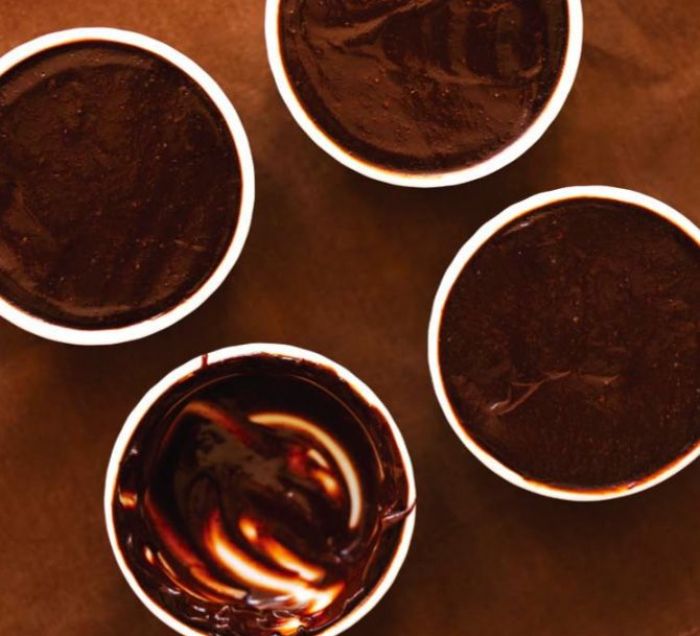 Photo Courtesy of Matthew Kenney
If you like your food raw and healthy, you'll definitely like this sweet treat! This Mocha Pudding was born when Chef Matthew Kenney of M.A.K.E restaurant in Santa Monica began dabbling with raw food, leading him one night to make some pudding at home. His creation was the start of many great desserts to come and now you can try out a variation of that original recipe.
M.A.K.E. is dedicated to healthy cuisine, bringing plant-based foods to Los Angeles. The restaurant never heats anything above 105 degrees so that the food maintains vital nutrients, which means that you won't be finding any meat on the menu, making it completely vegetarian-friendly. If you want to learn how to make raw food in your own kitchen, but don't really know where to start beyond the simple recipe below, check out
Matthew Kenney Culinary School
, which is adjacent to the M.A.K.E. restaurant.
Yields:
4
Ingredients:
2 1/2 cups young coconut meat
1 1/4 cups water
3/4 cup cocoa powder
1/2 cup maple syrup
1/2 cup agave
2 teaspoons vanilla extract
3 tablespoons coconut oil
1/4 teaspoon sea salt
1 tablespoon + 1 1/2 teaspoons coffee extract
Directions:
Blend all ingredients in Vita-Mix until smooth. For a finer textures, push through a fine chinois.