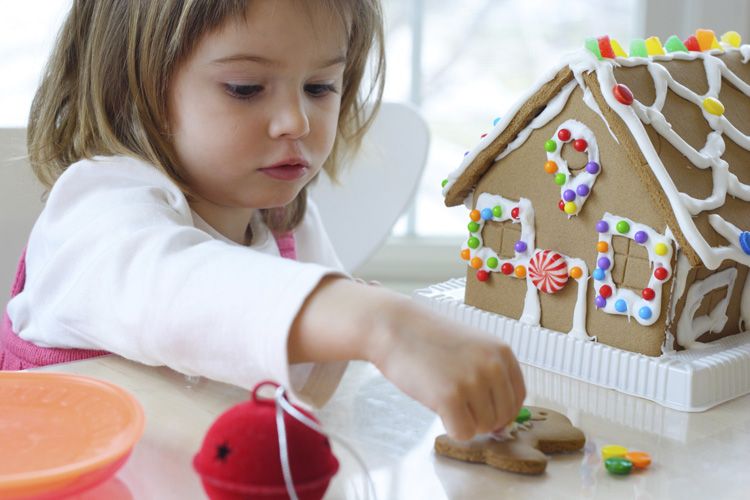 Planning to make a gingerbread house as part of your holiday family fun? Or maybe just a platter of gingerbread cookies to snack on in the afternoons? Here's the essential recipe - and it's surprisingly easy to make. The decorations are up to your imagination...
Soft Gingerbread Dough
4 oz butter
4 oz brown sugar
1/2 cup molasses
1 ea eggs
2 tsp ginger
2 tsp cinnamon
1/2 tsp clove
1/2 tsp black pepper
3/4 tsp salt
3 cups ap flour
1/2 tsp baking soda
Cream butter, brown sugar and molasses with a paddle attachment for 8 minutes. Add eggs one at a time. Add dry ingredients and mix until combined. Chill overnight. Roll out to 1/4 inch thickness. Bake at 350 until golden brown around the edges.