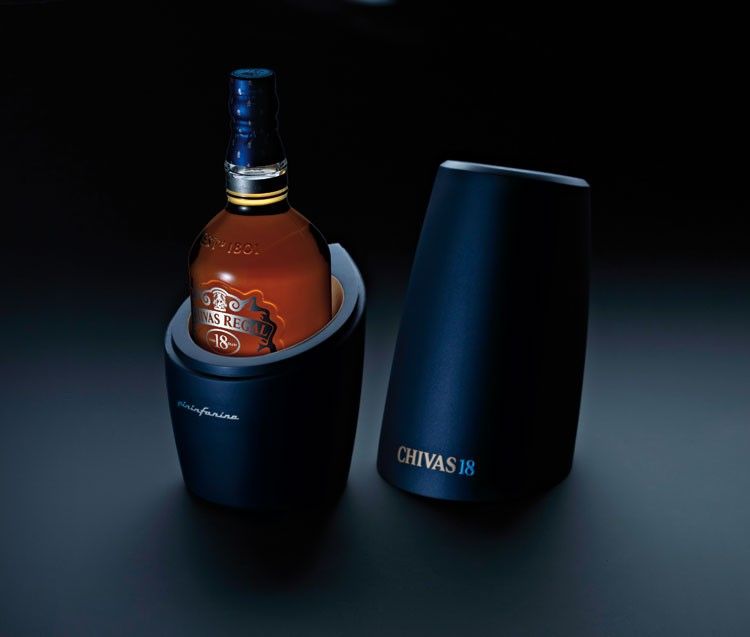 Photo Courtesy of Pininfarina
Few items can arouse the senses quite like Italian design and Scotch whisky, and now the two have come together in an exclusive collaboration between Chivas Regal and Pininfarina. Chivas is known as one of the premier blended whiskies coming from Scotland, having been established over a hundred years ago back in 1909.
Pininfarina, meanwhile, is regarded as one of the most noteworthy of Italian design houses. Established by Battista "Pinin" Farina in 1930, the Carrozzeria has designed the majority of Ferraris of the past few decades, working as well with such stoic automakers as Alfa Romeo, Maserati, Rolls-Royce and Jaguar, to name just a few. But its expertise extends far beyond the automotive realm to incorporate designs as varied as Coke machines, Olympic torches and this latest special edition for Chivas.
The series revolves around three pieces. First is the Limited Edition 1, which houses a bottle of Chivas 18 in a streamlined, drop-shaped case of wood veneer with a metallic blue finish reminiscent of the oak barrels in which the whisky is aged for the better part of two decades.
The Limited Edition 2 adopts the same design, but incorporates a pair of glass tumblers into a compartmentalized solid wood inlay.
Finally, Pininfarina designed a unique sculpture. The design echoes the form of the Mascherone – the wooden frames once used to shape the automotive panels for which the Carrozzeria is so renowned. The Chivas 18 Mascherone by Pininfarina is built around an internal structure of oak and clad in aluminum.
"Italian style means a sense of proportion, simplicity and harmony of line," noted Paolo Pininfarina, "and we applied this sensibility to the designs we developed for Chivas 18."
The Scotch whisky which the collaboration helps launch this month includes more than 20 single malts selected from across Scotland.