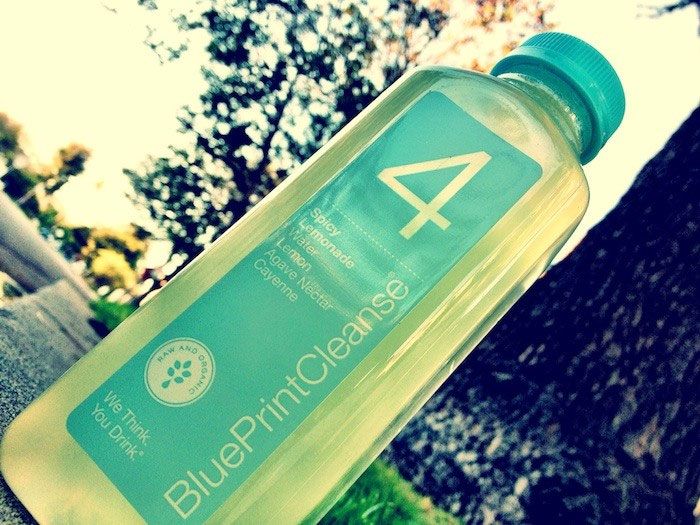 Photos Courtesy of 2Sense-Los Angeles
As seen from previous articles and our all-around focus on
health and wellness
, we know a lot about juicing. Recently, we thrived off the energy, rejuvenation and all around well-being provided by
BluePrintCleanse's
Renovation Cleanse. The first line of cleanses to get USDA Organic certification, BluePrint began pressing in 2006 when co-founders Zoe Sakoutis and Erica Huss teamed up to combine their advantageous backgrounds of food, nutrition and public relations. The result? BluePrint's seasoned insight exceeds the physical and mental renewal that is expected from most detoxes— topping our previous cleansing experiences and making it one we'll choose regularly.
2Sense-Los Angeles
Founders Zoe and Erica offer insight: "We generally try to do three-day cleanses every couple of months. It's a great way to recharge healthy eating and exercise habits." Cleansing is a true foundation of healthy living and something that bodes well for everyone, including couples looking to get closer over Valentine's Day.
"It's an amazing idea to cleanse with a significant other, roommate, coworker or friend," adds Erica. "It really helps to have someone to talk about your experience to and do a non-food related activity with. You can meet up for a walk or go for a massage. In any moments of weakness, you can lean on each other."
2Sense-Los Angeles
For those not familiar with cleansing, the benefits of partaking in a three or five-day package seem endless. Even when they're not partaking in a cleanse, Zoe and Erica like to start every morning with a Green Juice. "There are six pounds of produce in every bottle, so it's a nice nutrient boost first thing in the morning," the co-founders say. Commonly, people tremble at the sight of green drinks lined up. But BluePrintCleanse offers more. The company's in-house nutritionist, Julie Ruelle, explains, "We use the highest quality organic fruits and vegetables to deliver the most nutrients. We also use a hydraulic cold press to extract more juice and therefore more nutrients than a traditional juice bar juicer."
2Sense-Los Angeles
The cold pressed process preserves live enzymes in the fruit and veggies for an extended period, which ensures complete nutrients and flavor in each juice. That's enough to give a frantic bride-to-be the needed motivation to do a cleanse. "Brides all want to be glowing and as healthy as can be. Most of the Bridal Packages come with a consultation with our in-house clinical nutritionist," Erica explains. "Coolers are shipped nationwide and to Canada via FedEx Priority Overnight, and are available for pickup at select locations across the U.S."
And couples looking for a fresh start need not go their separate ways. We paired up and leaned on each other during a three-day cleanse. The numbered bottles and nutrients gave us ease, clear, glowing skin, and noticeably higher levels of energy. As we are both allergy sufferers, we happily noticed our lack of sniffles each morning as the juices helped us decongest.
Our favorite juices include the robust yet smooth Number 5, which had apple, carrot, beet, lemon and ginger; and Number 2, whose ingredients include pineapple, apple, mint and filtered water. They made our already anticipated meals that much more enjoyable. Some, especially active people who are burning more calories, might want to order an extra bottle outside the six allotted per day. But, as Victor quips, "If I were single, I'd spend Valentine's Day with Number 6: cashew milk with cinnamon… it's like a delicious, healthy Horchata." The refreshing Number 4, a spicy, sweet and sour lemonade, was a favorite of Mary's.
We're glad we did the BluePrint Cleanse together, and think it's a great way for couples to bond over Valentine's Day. The Renovation Cleanse, as well as the Foundation and Excavation Cleanses that BluePrint offers, start at $65 a day and can be picked up or deliverd to your home.
2Sense-Los Angeles