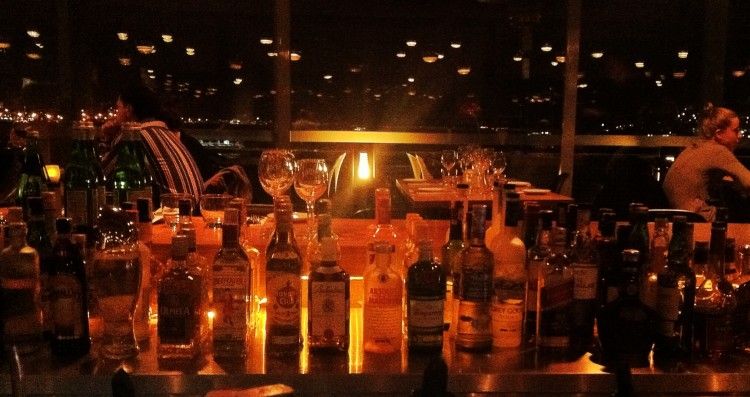 Photos Credit Rana Babac
Istanbul Modern, the city's first modern art museum, sits over the deep-blue waters of the mythical Bosphorus and hosts many of the country's premier art exhibitions and events. Located within a revamped former government customs warehouse and just minutes away from the fame Golden Horn, this museum doesn't only house fine art, it also offers guests gourmet food at the in-house Istanbul Modern Café.
As The New York Times' rightfully pointed out – when it comes to Istanbul Modern, there is more than meets the eye. Café offers a mix of tastes, blending the modern and traditional, showcasing a menu that manages to be progressive and down to earth at the same time. With the bewitching Istanbul view, IMC is good for either a quick stop for drinks or a leisurely dinner.
Finding, creating and sharing different yet familiar culinary adventures is a passion shared by both management and the staff. With their attention to detail, the chef chooses only the finest ingredients to create meals fit for Café's lucky guests. Keep reading to find out which dishes are my favorite and why Café stands out among the countless dull restaurants that seem to pop up every month in Istanbul.
Rana Babac
As the IM Café patroness Bahar Goker says, "Even the best chef cannot make a good gravlax from a bad salmon." In other words, it is imperative to find and use the highest quality ingredients for a dish to taste amazing. For a great example, the marinated Alaska salmon is served on a bed of asparagus with home-made mildly spicy mustard and basil sauce, under a fluffy green cloud of juicy apple lettuce salad and edamame.
Rana Babac
If you're a fan of pasta, try the home-made ravioli with roasted eggplant and Dutch smoked cheese served on spinach purée with fried veal bacon and vegetarian Cream Sauce. It may look simple in presentation but it's very delicious! Unlike its more common relatives, you can actually taste the complexity of each ingredient individually, with even their separate textures standing out.
Rana Babac
Istanbul Modern Café's chef İskender Erocak procures his king prawns from Mersin – a sunny southern city in Turkey - and buys the wild (black) rice from Canada. The chestnut mushrooms, oyster mushrooms, white cabbage, leek, spinach and sun dried tomato all come from farms peppered around Turkey that are engaged in good-farming practices. When the chef expertly combines all the ingredients, words fall short to describe the presentation or the taste. This dish should definitely be on your 100-things-to-eat-before-you-die list.
Rana Babac
The Agean celery salad with sorrel, garden greens, green apples, cherry tomatoes and pomegranate will make you reconsider your perception of salads, providing a feast for your eyes as well as your stomach.
Rana Babac
When your delicious meal is finished and you think you can eat no more, you may feel inclined to say "no" to a "Caramel Dream" but you should definitely reconsider. I am glad that the Restaurant Manager Mr. Selami Yılmaz did not take my "no" for an answer. Regardless of how full you may feel, this almond soufflé, flavored with the highest quality caramel and served next to a delicious ball of creamy walnut ice-cream, is literally to-die-for. Ever since my last visit all I can think of is the smell and the taste of that delicious Caramel Dream.
Don't let the name confuse you, "Istanbul Modern Café" is not just any café but a "must-visit" gourmet restaurant with A+ service and a lovely staff.
Rana Babac
Rana Babac