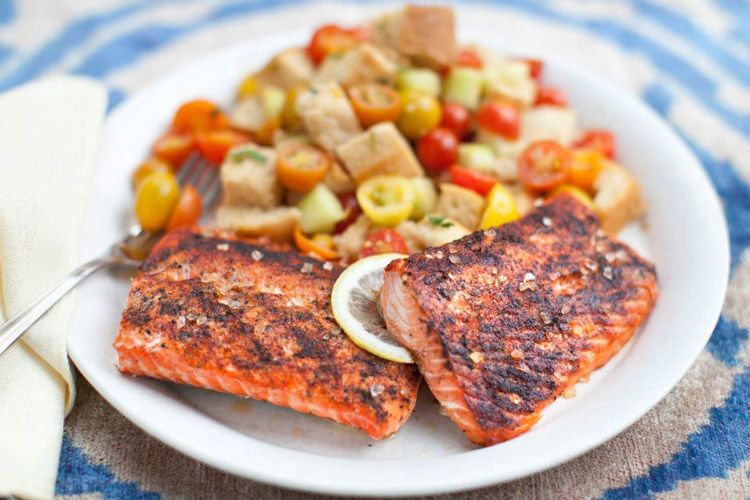 Photos Courtesy of Plated
Some are rougher than others. Perhaps you partied a little too hard this weekend and then forgot (or were too lazy) to go grocery shopping. Or maybe you are just too busy with an epic work schedule or the juggling of children. Friday may seem like a very long way off, but we have some good news for you. Introducing Plated, the new gourmet delivery service that will whip you into the next top chef in no time.
Itís so simple Ė just visit Plated and check out some of the recipes for your favorite dishes or be adventurous and choose a meal you've always wanted to try. Once you have selected a dish, they will do the shopping for you and have the ingredients delivered directly to your home, complete with the full recipe so you can start preparing.
Donít be intimidated Ė these recipes are easy to follow (some even come from acclaimed chef Michael Mina) and all of the ingredients are pre-portioned so itís really quite easy to whip up a seriously flavorful dish. While some dishes may take a little extra time to prepare, trust us, the end result is well worth the wait (plus you didn't already spend the time shopping).
We loved the shaved fennel and arugula salad that came with a fresh lemon, fennel bulbs, two cups of wild arugula and Dijon mustard. In just 15 minutes you will be enjoying a deliciously fresh salad. You won't be getting every ingredient though because there are a few items that Plated thinks you will already have, like salt, freshly ground black pepper and olive oil.
Our favorite dish was chorizo tacos with Mexican street corn prepared in about a half hour complete with cilantro, lime, fresh chorizo and shucked corn (which will later be slathered with mayonnaise, Parmesan, cayenne pepper and a squeeze of lime).
So, what are you waiting for? Invite some friends over and get ready to impress!