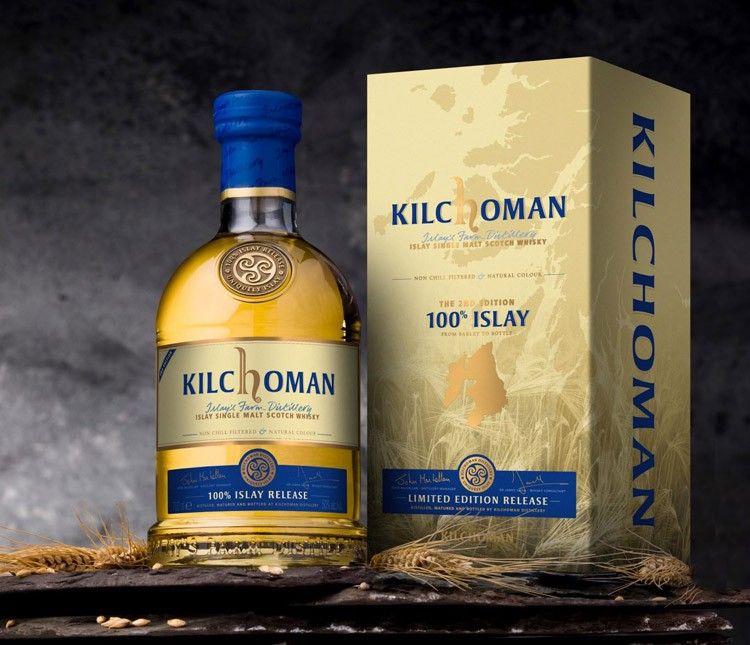 Photos Courtesy of Kilchoman
Whisky
connoisseurs enamored of the peated style will be familiar with the usual suspects from Islay. The Hebridean isle is home to some of the best in the business, including Ardbeg, Bowmore, Lagavulin and Laphroaig. But excellent as their whiskies are, they're not alone, joined by such less common names as Bruichladdich, Bunnahabhain and Caol Ila. The latest to join their ranks is Kilchoman.
While the other Islay distilleries have histories tracing back to centuries, Kilchoman is a new addition that began producing whisky in 2005, and bottling it in 2008. Aside from its age and newcomer status, what sets
Kilchoman
apart is that, while other distilleries rely on the surrounding industry to complete its production, Kilchoman undertakes the entire process in-house — the farm distillery grows its own barley, malts it, distills it, matures it and bottles it all on-site. The vertical integration allows Kilchoman to control every step of the process, and makes it unique on Islay and in all of Scotland. It's also one of only a handful of scotch whisky distilleries that still malts its own barley — an essential step in the production process.
The development of the distillery — the first established on Islay in some 125 years — has allowed devoted connoisseurs to follow its progress from the promising and deeply phenolic new spirit released in its earlier days (like the Summer 2010 sample this writer is enjoying while penning these words) to the finished products that now make up Kilchoman's core range of single malts: the 100% Islay, the Machir Bay and the most recent addition called Loch Gorm.
Named after an inlet located near the farm distillery, Loch Gorm is a sherry cask-matured single malt, non-chill-filtered and unadulterated by coloring agents. While the Loch Gorm expression is exciting the Islay faithful, the Machir Bay malt recently took top honors as "Whisky of the Year" at the
International Whisky Competition
, beating out many more mature releases from more established distilleries at the same competition where Kilchoman's founder Anthony Wills was named Master Distiller of the Year.
"To have such a young whisky receive the highest score is unprecedented," said the competition's director Sylvain Allard. "Compared with the bigger brands' younger releases, it's a significant accomplishment that Kilchoman has only been bottling Single Malt Whisky since 2008 on a micro-distillery."
While it may be true that many distilleries and their products have won accolades at competitions around the world, given the vibrant and thoroughly enjoyable taste of even Kilchoman's youngest spirits, we're left with little doubt that this little farm distillery is among the most deserving. For our part, we're looking forward to seeing — and tasting — what it has in store for the future.