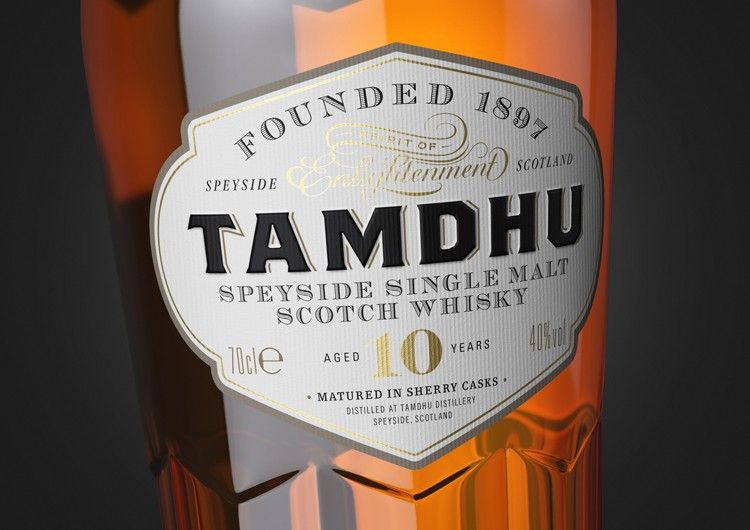 Photos Courtesy of Ian MacLeod Distillers
Scotland's glens, hills and islands are pocked with distilleries and while most are hard at work producing whisky, not all of them are active. Once-active distilleries like Banff, Rosebank and Port Ellen are what insiders classify as "silent stills." It's not every day that a silent still comes back to life, but that is precisely what has happened with the re-inauguration of
Tamdhu
.
One of the first distilleries in Scotland's famous Speyside region (that part of the Scottish Highlands that banks on the River Spey), Tamdhu was first established way back in 1897. From then its history has been punctuated by periods of inactivity from 1911 to 1912, and again for a much longer stretch from 1929 to 1947. It finally closed in 2010 after it was bought and mothballed by the Edrington Group (which also owns the The Macallan and Highland Park distilleries and the blended whisky brand Famous Grouse). Thankfully, it was soon bought by the independent whisky concern Ian MacLeod Distillers, known for producing Glengoyne and Smokehead, among others.
Much to the delight of whisky connoisseurs in Scotland and around the world, MacLeod has brought Tamdhu — its name is derived from the Gaelic for "little dark hill" — back to life again, releasing its first new expression in years from the old stock it acquired.
Distilled with water drawn from the Tamdhu spring that feeds the River Spey and aged exclusively in sherry casks, the Tamdhu 10 is said to possess notes of vanilla, sugared almonds, fruit, spice and toffee with but a hint of peat smoke.
"Tamdhu has a reputation for producing exceptional quality single malt and we are excited to re-launch Tamdhu today," says Ian MacLeod's managing director Leonard Russel. "The re-launch has been in the planning for nearly two years to ensure that our best casks had hit their peak before bottling. With a focus on quality, we have honored the careful distillation process to create a premium malt Scotch whisky we believe Tamdhu's founders would be proud of."