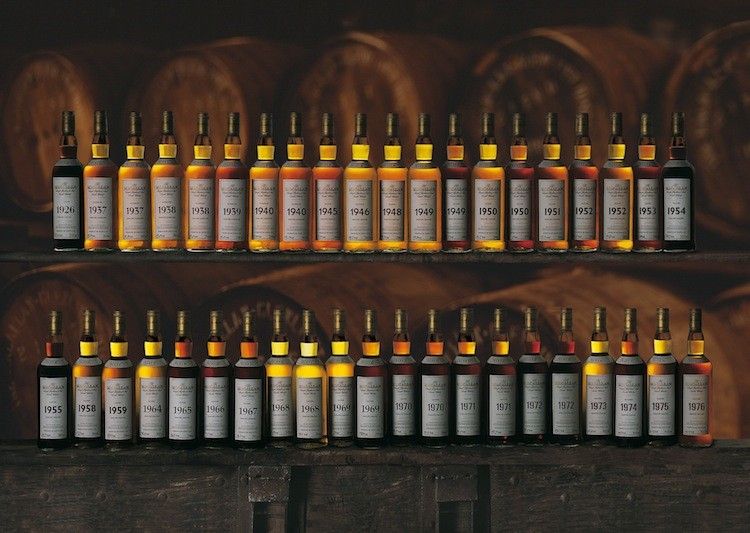 Photo Courtesy of The Macallan
Thomas Kellerís legendary Napa Valley restaurant
The French Laundry
just announced the launch of their new spirits program, which features the world famous single malt Scotch, The Macallan. Keller and the restaurantís sommelier Dennis Kelly personally chose The Macallan as The French Laundryís exclusive Scotch whisky and specifically hand-selected the newly released 1989 vintage as one of the nine rare expressions of The Macallan available at the restaurant. The 1989 is an extremely limited 21-year-old whisky, the latest addition to The Macallanís Fine & Rare Collection, which is available at $3,500 per bottle in select whisky shops as well as at
£10
, the exclusive bar at Montage Beverly Hills.
The Macallan
ís Fine & Rare Collection encompasses the most exclusive range of vintage Single Malts ever released.†Launched in 2002, it includes 38 vintage Macallan expressions ranging from 1926 to 1974, priced between $1,000-$60,000 per bottle in extremely limited quantities. The Macallan, which was founded in 1824 in Speyside, Scotland, was featured in the most recent James Bond film
Skyfall
, in which Bond and M drink a 50-year-old vintage from the Fine & Rare Collection ó which sells for about $50,000 per bottle.