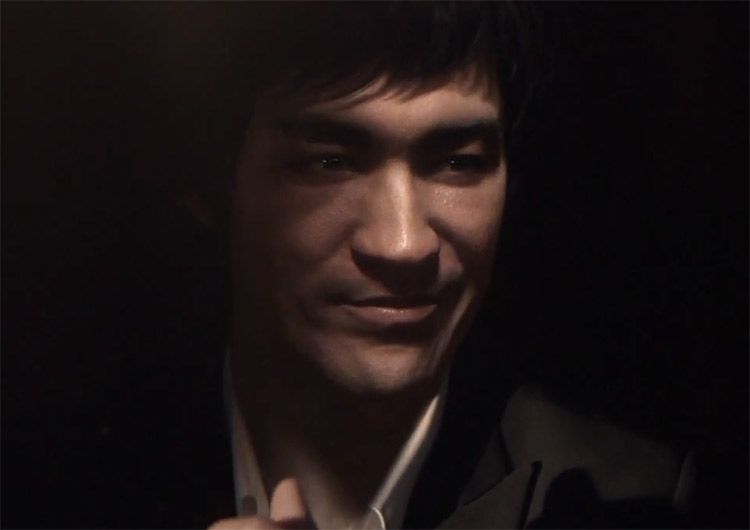 Johnnie Walker Game Changers Campaign
Unsurprisingly, many advertisements these days are created with a host of special effects from talking animals to blockbuster-caliber explosions. This week
Johnnie Walker
released the latest video for the "Keep Walking" campaign, an effort that has
been ongoing for some time now
, replete with an entirely CGI Bruce Lee on-screen.
While the video is beginning to stir up some controversy (more on that in a second) nobody can argue that the creators of the video did a great job with the special effects and the integration of real cuts from a 1971 interview.
In Chinese, Lee can be heard speaking quite philosophically: "...it isn't enough just to think, but to feel. That is what helped me change everything. This is how legends are made. Follow your instincts. It's the most honest path."
According to Johnnie Walker, the philosophical approach was intentional, instead of conveying the more well-known martial artist side of the actor, they wanted to send a message that aligned with the "Keep Walking" mentality.
In those terms, the video is a clear success. However, discourse is beginning to bubble up, with fans claiming that late Lee might not have wanted to represent the brand; in fact as an incredibly fit athlete he did not consume alcohol
at all
after he gave up the stuff.
According to the
South China Post
, director of the ad Joseph Kahn made a statement saying, "We worked…to create a [computer graphic] Bruce Lee over nine months...Every shot of his head and every detail in there is completely CGI. We got Shannon Lee, Bruce Lee's daughter, to come aboard and we really picked her brain to make sure that everything was accurate from look to soul. We wanted to be as respectful to the man and the legend as we could." So Bruce Lee's daughter is fine with using her father's image to promote whisky. Others are taking to social media and comment sections to voice their opinion, here are a few gems from
Johnnie Walker's YouTube
,
AdWeek
and the
South China Post
:
So which side are you on? Is it inspiring to see a legend again on the big screen? Or is Bruce's legacy being dishonored?