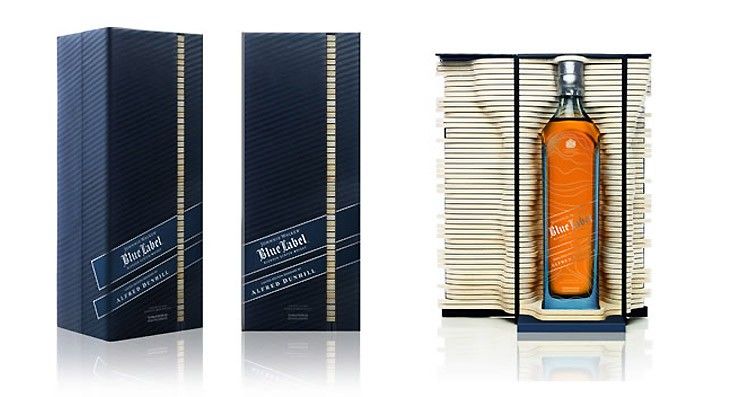 Images Courtesy of Johnnie Walker
As far as blended whiskies go, it doesn't get much more prestigious than Johnnie Walker Blue Label. But, that doesn't mean that the label can't up its game even more.
After partnering with Porsche Design on a special edition of its premier whisky,
Johnnie Walker
has now teamed up with British luxury goods brand,
Alfred Dunhill
on a limited edition bottle that aims to make the Blue Label even more special.
Earmarked to help the iconic scotch label take a bigger stake in a growing global luxury market that's expected to reach $400 billion by 2017, the Johnnie Walker Blue Label Limited Edition Collection, designed by Alfred Dunhill is centered around a specially redesigned bottle available in two packages, the Traveller's Trunk and the Giftpack. The Limited Edition Giftpack marries the whisky's iconic blue color with Dunhill's signature "chassis" design and gunmetal finish with copper trim, drawing its inspiration from cartography in a special box.
Managing director, James Thompson explained to
Business Wire,
"Johnnie Walker is the world's number one Blended Scotch Whisky while Johnnie Walker Blue Label leads our super deluxe portfolio and epitomizing our luxury credentials," says Thompson.
"We believe that our brands need to focus on two things. One is to stay relevant with continual innovation augmenting our heritage, and enhance our credentials with like-minded brand partners, providing heightened brand equity, brand value invigoration and richer collective experiences."
Retaill versions feature a 700 or 750 ml bottle (depending on the market), while travel-retail versions include a one-liter bottle. Only 500 of the exclusive trunks will be offered at ?6,000 apiece.