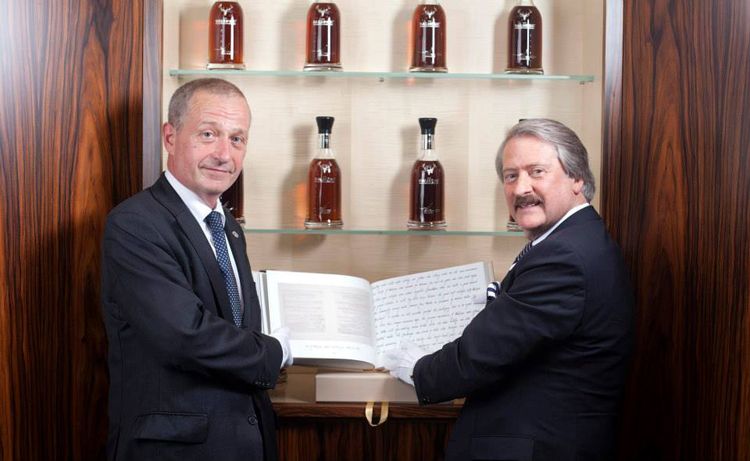 Photos Courtesy of The Dalmore
If the name "Dalmore" rings a bell, there are some good reasons for that. It may be just one of several dozen whisky distilleries in Scotland, but it just so happens to have some of the oldest stocks in the business. And when it bottles some of that stock and makes it available to the public, it's been known to fetch record prices.
In 2003,
The Dalmore
sold a bottle of 62-year-old whisky for £25,000 (that's around $38,387), setting a world record in the process. Three years later, another bottle of the same sold for £32,000 ($49,168). In 2010, the distillery sold three bottles of its 64-year-old Trinitas for a mind-blowing £100,000 (around $153,550). That was surpassed the following year when another bottle of the 62 sold for £125,000 ($192,062) — five times the price with which a bottle of the same had set the world record less than a decade prior. But now The Dalmore is taking things a step further with its new Paterson Collection.