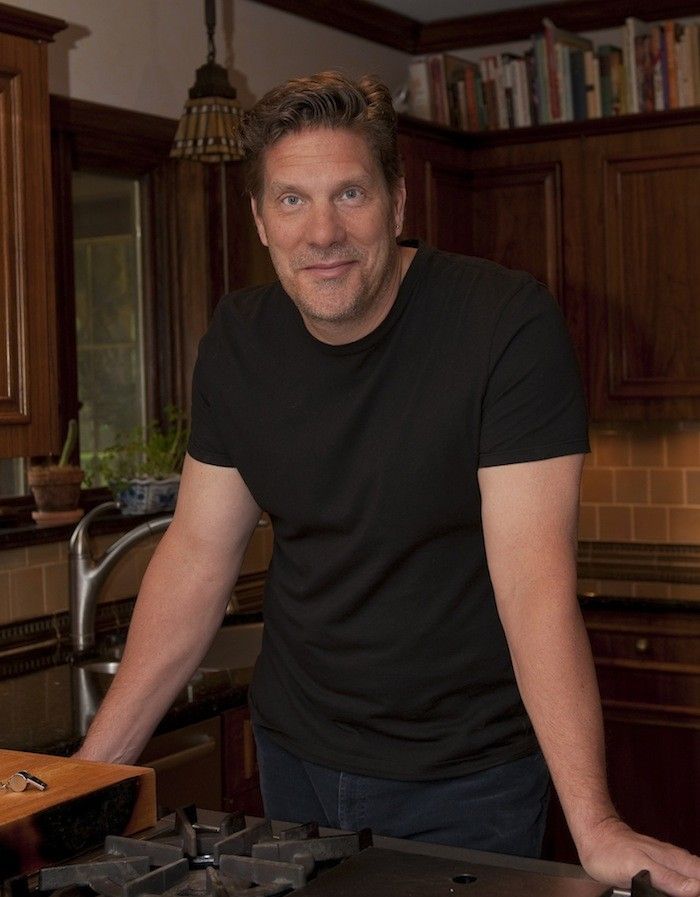 Photos Courtesy of Chef Johnny Prep
It's hard to keep from smiling when meeting Chef Johnny Prep. Standing at over 6 feet tall, his firm grip, toothy smile and tinge of Midwest drawl give off magnetic energy. So, it's no surprise the former Michigan State Football star-turned-engineer-turned-classically-trained-chef is a hit on TV and online, particularly with children. The self-proclaimed soup enthusiast recently released his second family-friendly cookbook, "The Magic of Cooking with Broth." Rooted in the Detroit area, Prep found success as a local TV and radio personality hosting cooking segments. In recent years, the father of three has taken his passion for educating young people on the benefits of healthy home cooking to a national level, including appearances on KCAL Los Angeles and KDVR Denver. 
In 2011, Chef Prep launched Quality for Kids (Q4K), which "aims to provide a competitive learning advantage to educators and students by teaching the methods, science and culture of quality." Chef Prep explains the development of Q4K, "It started with working with science and food in the schools which turned into cooking classes, because a lot of science happens in the kitchen." Chef Prep's cooking classes are always geared towards nutrition, showing the value of cooking for oneself and eating fresh, local ingredients. Serving as the executive director of the non-profit, he also oversees "Veggie Wars" — an innovative middle school curriculum that educates students on making healthy eating choices. "We challenge 7th graders to solve a societal problem, which is people don't eat enough fruits and vegetables. We give them the task to create vegetable dishes that people like and teach them experiments to optimize the flavor," says Prep. Q4K made national news when it became part of three Michigan school curriculums and was honored at the US Innovative Educators forum, sponsored by Microsoft for its mission "to make it popular for kids to eat healthy." 
Watch any of Chef Prep's online videos and you will quickly understand that his success with young chefs stems from his ability to keep cooking light, fun and even a little goofy. He recently took a "dance break," receiving instruction from giggling kids on silly dance moves while holding veggies during one of his in-school seminars. Chef Prep has no problem "poking fun at himself for the sake of keeping kids present and smiling." And while Chef Prep keeps cooking fun, his competitive nature still shines through and was the influence for "Clash of the Cooking Crews," an exciting cooking competition for young adults held in various U.S. cities twice a year. Fresh, local ingredients and pantry items are provided to the teenage team members. They then must collectively create an authentic breakfast, lunch and snack plate. A mystery ingredient is thrown in on the day of the competition and teams are ultimately judged on nutrition and energy density, taste and appearance, and a five-minute pitch that sells the recipes to other teens.
Chef Prep's current travels take him nationwide visiting schools and student centers, as well as media tours furthering children's nutrition awareness. Even though he's busy, he still updates his website regularly with healthy recipes and video instructions, including tasty Spiced Grilled Chicken and Mango Tacos and Seared Salmon in Red Pepper Sauce. Prep prides himself on sharing professional tips and shortcuts that help home cooks create healthy five-star food in their own kitchens.