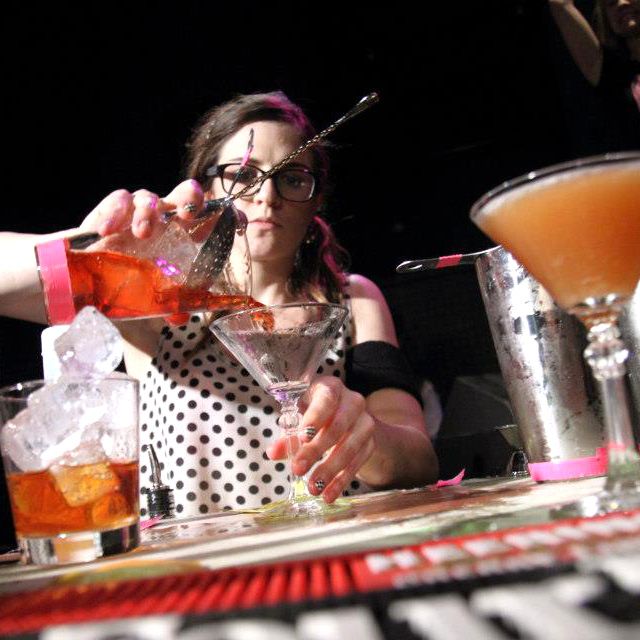 Photo Courtesy of Brittini Rae
Your new favorite craft cocktail has just been invented — the California Aurora! This unique drink has already made a star of its creator, Brittini Rae, who has agreed to share her secret recipe so you can concoct her gem all on your own. Made with Luxardo Apricot Liqueur and fresh, savory sage, mix this up for yourself and discover why it beat 198 entries from the best bartenders in the country in the 2013 Luxardo Cocktail Cup competition.
Competition was tough and for the final round, seven finalists flew from major U.S. cities across the country to compete at Anchor Distilling Company's penthouse bar in San Francisco, It was there that they used cutting-edge techniques and seasonal ingredients to showcase the unique nuances and original flavors of the Luxardo family of spirits and liqueurs.
The inspiration for Rae's winning California Aurora started close to home. "I wanted a light, refreshing cocktail to fit the L.A. persona," says the inventive Rae, recently named Best Bartender in Los Angeles. "The name is a reference to the light as if refracts through the Malibu hills, and the ingredients reference Runyon Canyon where you can find fresh sage and California poppy oil for the bitters."
Of all the luxury brand options at her disposal, Rae chose Luxardo Apricot — one of the few apricot based liqueurs in the world — for its rich infusion of apricot peels aged three months before bottling. The result is complex and utterly delicious, which comes as no surprise to Rae, who says, "For me, every drink recipe starts with food."
With her winning drink, Brittni Rae (of Goldie's in Los Angeles) earned the Luxardo Cocktail Cup title, trophy, and a trip to the home of Luxardo in Padua, Italy