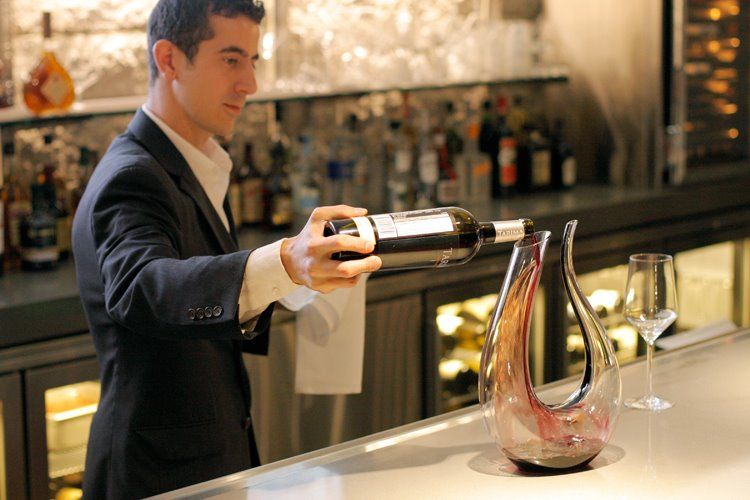 Photos Courtesy of Rayís & Stark Bar
Since it opened in 2011, Ray's and Stark Bar has been hailed as one of L.A.'s best new restaurants, and is without a doubt one of the finest museum restaurants in the country. Serving outstanding Mediterranean-inspired farm-to-table dishes, the contemporary space is perfectly situated at the BP Grand Entrance to the Los Angeles County Museum of Art.
To help ring in the new year tonight, Ray's is cooking up a special seven-course vegetarian tasting menu with optional wine and cocktail pairings and — if you must — carnivore options. But with magical dishes like sunchoke volute with grapefruit caviar and something called "saffon dragons' wing," even the most-devoted meat-eater may find their animal instincts tamed. (Although I must admit that it's nearly impossible not to say "yes, please" when Chef Morningstar offers to add lobster to your herb pasta with artichoke and black truffle.)
The thoughtfully-executed seasonal menu has been developed with Patina Restaurant Group and founder Joachim Splichal. The adjoining – and greatly-appreciated — Stark Bar specializes in artisan beers and spirits, a rich California-centric wine list, and seasonal cocktails. So, what have the two great chefs decided is their drink of the season? Something sweet, savory and warming — Ray's & Star Bar's own recipe for spiced wine; which, Chef Morningstar notes, "is perfectly paired with spiced pork liverterrina." Well, there goes my veggie resolution!