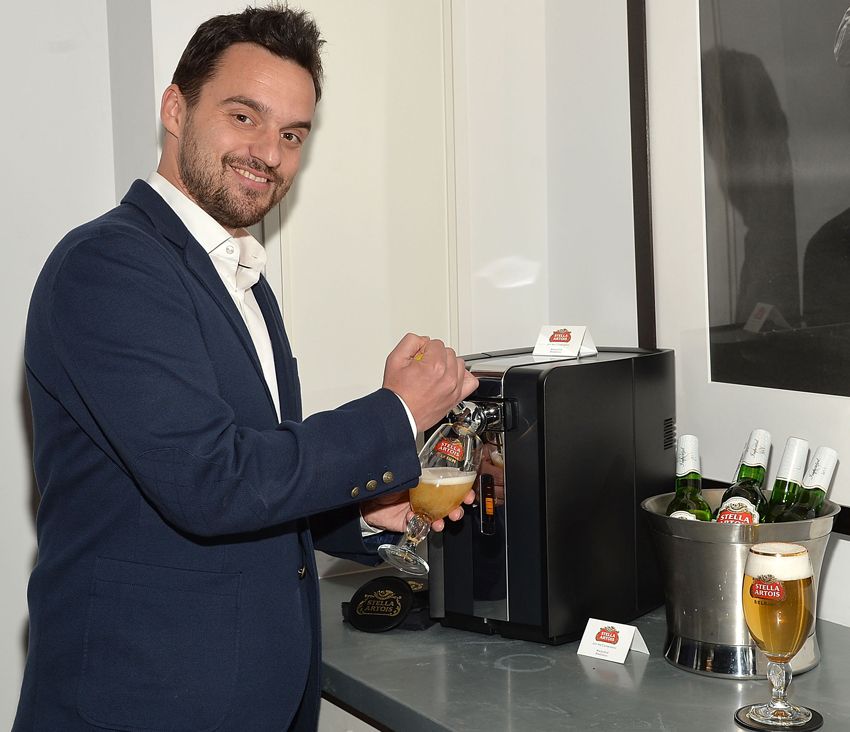 Photos Courtesy of Stella Artois
Stella Artois has a pretty complicated nine-step pouring ritual — you've seen it in their inventive commerical spots — and it can be pretty hard to replicate at home if you don't have beer on tap. The not-so-subtly-named PerfectDraft has recently been embraced quite heavily by the Belgium brand, as the gadget can you help achieve the ideal pour from your own home. Already very popular in European countries, Stella Artois' promotion of the PerfectDraft system is timed remarkably well due to a recent surge in home bar ownership — as noted by The State of the Home Bar Study conducted by Northstar.
The study notes that about 50 percent of American homes currently have some type of dedicated bar or beverage area. And, what's likely the most surprising statistic from the group's research, 44 percent of the remaining half of Americans currently plan to have a bar in place by the end of 2015. Together, that's a staggering 77 percent of Americans that will (or are at least planning to) have an area in their home dedicated to libations.
To further show support for the PerfectDraft (which will cost you around $500), Stella Artois recently organized a gathering at the Lafayette Townhouse in Manhattan. The celebration was an effort to bring attention to draft pouring of the highly-rated blonde pilsner in home bars across the United States. As always, some star power never hurts, and New Girl's Jake Johnson hosted the event. "I do know that people love the bar experience — the crowd, the sounds, the ambience," notes Johnson. "Bars are beloved, for good reason. So any movement to recreate that experience at home is one worth supporting."
Efforts from brands like Stella Artois, combined with exciting products like PerfectDraft (or the personal wine crafting device Miracle Maker), should give spirit and hosting connoisseurs tons to look forward to through the end of next year and beyond.