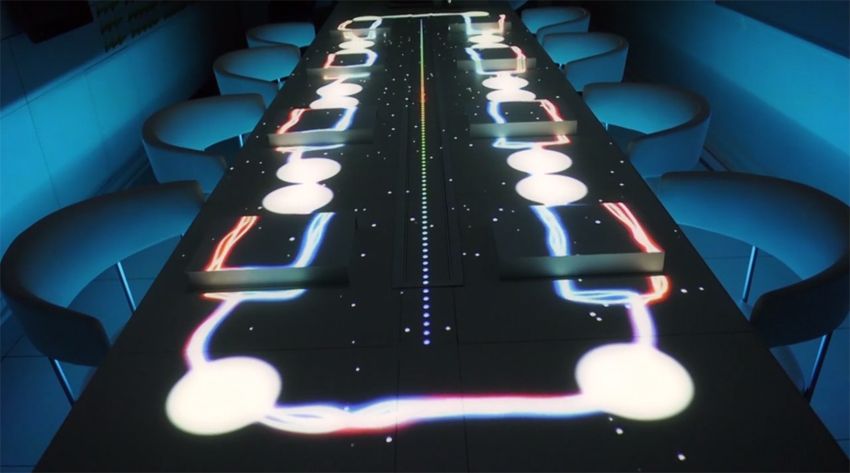 Photos Courtesy of SubliMotion
New restaurants open all the time, but the upcoming SubliMotion at the Hard Rock Hotel in Playa d'en Bossa in Ibiza, Spain is a little different. According to Business Insider, SubliMotion will be "the most expensive restaurant in the world," costing over $2,000 a person.
The creative vision of award winning Chef Paco Roncero, SubliMotion is meant to call upon our emotions and senses through technological innovation as we experience new foods. Debuting in June, 12 guests at a time will be served a 20-course gastro-sensory meal that is priced at €1,500 (around $2,072). Chef Roncero, who has five other restaurants around the world (including the two Michelin-starred La Terraza del Casino in Madrid), promises that dining at SubliMotion is a "radical different show you can only experience for yourself."
The establishment's walls are called a "virtual light show," while the tabletops treat diners with projected moving images — like a garden scene full of butterflies or starry night sky. A person controls the temperature, humidity, lighting and images to coordinate with what you're eating, enhancing the sensory experience with each new bite.
"The micro environments depend on the cook, who is the 'emitter. The 'receiver' is the diner, and the dish is the 'message,' and the setting is the 'channel,'" explains one of Roncero's sous chefs in the promotional video below. "All of this is inside the 'micro environment,' which is the place where you eat. For example, eating on the beach is not the same as eating in a field."
The restaurant promises that "there will be a time for humor, pleasure, fear, reflection and nostalgia. Guests will travel in a world of sensations from the North Pole, where they will taste a cold snack carved out by themselves from their own iceberg, to the baroque Versailles. where the subtlety and elegance of a rose will melt in their mouths."